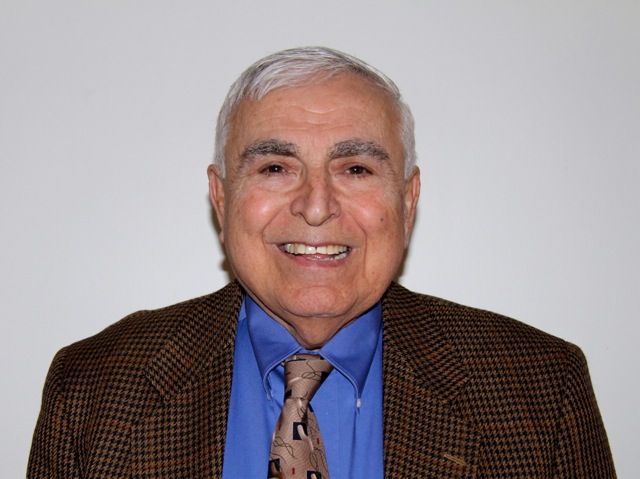 Prof. Esam Z. Dajani
IDDC Corporation
1549 RFD
Long Grove , IL 60047-9532
Mobile: 847-971-7555
Office: 847-634-9586
Introduction
Expertise: Clinical Pharmacology, Toxicology, Drug Development and Regulatory Affairs. The scope of Professor Dajani expertise includes Cytotec®, pharmaceutical patent litigations, drug injury causations, adverse drug reactions, medication errors, drug-related medical and pharmacy malpractice, drug product liability, forensic aspects of alcohol and psychotropic drugs intoxication and contract research organizations (CROs). He has over 40 years experience in pharmaceutical research and development. He has research experience and interest with many drugs, which partly include prostaglandins, steroids, gastrointestinal, cardiovascular, psychotropic, antibiotics, metabolic and complementary drugs.

He is the founder of the IDDC Corporation, a CRO, which provides scientific consulting and expert witness services for pharmaceutical companies, law firms and governmental agencies. He directed worldwide clinical research and development at major pharmaceutical companies. He led the research teams that discovered and developed misoprostol (Cytotec®) a worldwide anti-ulcer drug. Since 1980, he continuously held adjunct academic appointments in pharmacology and in medicine and taught medical, dental, pharmacy and postdoctoral students. He has more than 260 biomedical publications, book chapters, patents and presentations. He is licensed to practice pharmacy in the State of Alabama.
---
Areas of Expertise
Addiction Medicine
Alcohol, Drug & DUI Testing
Biomedical
Chemicals
Consumer Products
Environmental Medicine
FDA
Fitness for Duty Evaluation
Labels & Warnings
Medical Devices
Medical Toxicology
Neurophysiology
Neuropsychopharmacology
Patents
Personal Injury
Pharmacology
Products Liability
Psychopharmacology
---
Expert Background
Q:

Please list your professional accreditations, degrees, licenses, and certificates granted:

A:

Ph.D. in Pharmacology and Toxicology (Purdue University),
M.S. in Pharmacology and Medicinal Chemistry (Auburn University),
B.S. in Pharmacy (University of Missouri at Kansas City). Licensed to practice pharmacy (RPh) in the State of Alabama.

Q:

Please list your affiliations or memberships in any professional and/or industry organizations:

A:

See Curriculum Vitae.

Q:

Please list any teaching or speaking experience you have had, including subject matter:

A:

Adjunct Professor of Medicine, Stritch School of Medicine, Loyola University-Chicago 1995-present.
Adjunct Professor of Pharmacology, Chicago Medical School. 1983-1990.
I taught pharmacology and toxicology to undergraduate medical, dental and pharmacy students. I mentored postdoctoral students and served as Ph.D. thesis advisor. Published about 130 biomedical publications (journal articles, book chapters and pharmaceutical patents). Made about 130 biomedical presentations in national and international medical and biomedical conferences.

Q:

Have any of your accreditations ever been investigated, suspended or removed? (if yes, explain)

A:

No.

Q:

On how many occasions have you been retained as an expert?

A:

Many times.

Q:

For what area(s) of expertise have you been retained as an expert?

A:

Clinical Pharmacology and Toxicology, Cytotec, Pharmaceutical Patent Litigations, Drug injury causations, Drug Product Liability (e.g. Warnings, Designs, Formulations & Labeling), Drug related Medical Malpractice, Medication Errors, Pharmacy Malpractice, FDA and Drug Regulations, Forensic aspects of Alcohol and Drugs, Industrial Chemicals, Health and Beauty Products, Prescription Drugs, OTC Drugs, Complementary Drugs, Contract Research Organizations.


Q:

In what percentage of your cases were you retained by the plaintiff?

A:

About 70% but it is variable from year to year.

Q:

In what percentage of your cases were you retained by the defendant?

A:

About 30% but it is variable from year to year.

Q:

On how many occasions have you had your deposition taken?

A:

Many times.

Q:

When was the last time you had your deposition taken?

A:

Deposed in 2018.

Q:

On how many occasions have you been qualified by a court to give expert testimony?

A:

Wrote many Expert Reports and appeared in State and Federal courts.

Q:

On how many occasions have you testified as an expert in court or before an arbitrator?

A:

Several trials.

Q:

For how many years have you worked with the legal industry as an expert?

A:

25 years.

Q:

What services do you offer? (E.g.: consulting, testing, reports, site inspections etc.)

A:

Pharmacology and Toxicology Consulting, Medical Records Review, Regulatory Drug Reviews (IND, NDA), Investigations, Literature Searches, Record Anaylsis, Merit Statement and Testimony.

Q:

What is your hourly rate to consult with an attorney?

A:

Q:

Please list any fees other than those stated above (E.g.: travel expenses, copy fees, etc.)

A:

Travel expense, copying, library fees, messenger services (e.g., Fed Ex), etc.
---
Publications/Articles
---
References
Patricia Raymond, J.D., Raymond & Raymond, Schaumberg, IL; Phone 847 995-1995.

Martin Diaz, J.D., Iowa City, Iowa. Phone:(319) 339-4350.

Kenneth C. Chessick, M.D., J.D., Schaumberg, Illinois. Phone: (847)843-8044.



---
---