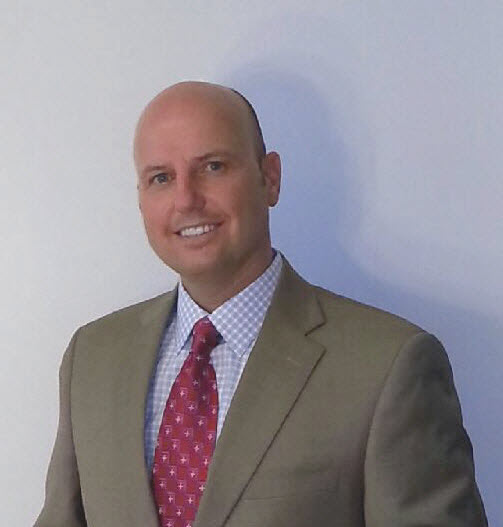 Mr. Eric L Risberg, MAI, ASA, SRA
Advanced Appraisal International, Inc.
268 Bush Street, #2100
San Francisco , CA 94104-3503
Office: 415-531-1414
Fax: 415-449-3606
Introduction
Eric L. Risberg, MAI, ASA, SRA is a real estate appraisal expert with over 25 years of valuation expertise. He has worked for over 700 clients in his career and has served as an expert on over 75 legal cases. He has testified in numerous California State Superior courts and has provided expert witness deposition testimony for many of the cases. He also has been a California real estate broker for over 20 years. He has extensive experience in valuing complex commercial properties and has also appraised many residential and special purpose properties. Eric is licensed as a Certified General Real Estate Appraiser in California, Texas, Hawaii, and Nevada and has appraised property in over 30 states.
---
Areas of Expertise
Agricultural
Aviation Valuation
Business Valuation
Commercial Real Estate
Construction Damages
Fire
Fire Insurance
Franchise Valuation
Homeowner's Insurance
Hotel & Hospitality
Hotel Appraisal
Insurance
Landlord/Tenant
Property & Casualty Insurance
Real Estate Broker
Real Estate Damages
Real Estate Leasing
Real Estate Valuation
Residential Real Estate
Restaurant Valuation
Restaurants
Retail Real Estate
Scheduling Delay & Analysis
Vineyards
---
Expert Background
Q:

Please list your professional accreditations, degrees, licenses, and certificates granted:

A:

MAI - Designated Member of the Appraisal Institute
ASA - Accredited Senior Appraiser of the American Society of Appraisers
SRA- Senior Residential Appraiser Member of the Appraisal Institute
Certified General Real Estate Appraiser, State of California, License No. AG025802
Certified General Real Estate Appraiser, State of Hawaii, License No. 624
Certified General Real Estate Appraiser, State of Nevada, License No. A.0206592-CG
Certified General Appraiser, State of Texas, License No. 1380153
Real Estate Broker's License, State of California, License No. 01231982
Member, National Association of Realtors

Bachelor of Business Administration - Double Major: Real Estate & Urban Land Economics and Risk Management & Insurance from the University of Wisconsin-Madison


Q:

Please list your affiliations or memberships in any professional and/or industry organizations:

A:

MAI - Designated Member of the Appraisal Institute
ASA - Accredited Senior Appraiser of the American Society of Appraisers
SRA- Senior Residential Appraiser Member of the Appraisal Institute


Q:

Please list any teaching or speaking experience you have had, including subject matter:

A:

Testimony in numerous California State Superior Courts.
Approved Course Instructor for the Appraisal Institute

Q:

Have any of your accreditations ever been investigated, suspended or removed? (if yes, explain)

A:

No

Q:

On how many occasions have you been retained as an expert?

A:

Approximately 75+ times.

Q:

For what area(s) of expertise have you been retained as an expert?

A:

Commercial and residential real estate appraisal work.
The litigation has involved such areas as:
Agent/Broker standard of care
Appraisal of office, retail, industrial, and residential buildings
Appraiser standard of care
Before-and-after damages valuations
Building code compliance
Construction defect litigation
Development land
Duty to mitigate issues
Fair market rental rate determinations and other lease analyses
Fire Damages
Gas station and convenience store valuations
Ground lease valuation and analysis
Hotel valuations
Insurable values and appraisal applications in insurance matters
Landlord / tenant disputes
Market conditions and changes in the real estate market
Partial interests / fractional interests in real property
Prospective valuations (future values)
Rent loss and damages calculations
Retrospective valuations (historical values)
Single family home property owner disputes
The Uniform Standards of Professional Appraisal Practice (USPAP)
Waterfront properties
Clients may be provided with market studies, narrative appraisal reports, market value opinions, fair market rental opinions, lease arbitration services (appraisement), courtroom testimony, mediation, and binding arbitration. Property types have included: hotels, gas stations, resorts, condominiums, large apartment complexes, tenancies in common, ground leases, land, mixed-use properties, shopping malls and other retail properties, office buildings, vineyards, and single family homes.

Q:

In what percentage of your cases were you retained by the plaintiff?

A:

40-50%

Q:

In what percentage of your cases were you retained by the defendant?

A:

50-60%

Q:

On how many occasions have you had your deposition taken?

A:

30+

Q:

When was the last time you had your deposition taken?

A:

2016

Q:

On how many occasions have you been qualified by a court to give expert testimony?

A:

5+

Q:

On how many occasions have you testified as an expert in court or before an arbitrator?

A:

10+

Q:

For how many years have you worked with the legal industry as an expert?

A:

I have been advising clients in real estate matters since 1993.

Q:

What services do you offer? (E.g.: consulting, testing, reports, site inspections etc.)

A:

Real estate appraisals and related real estate consulting. Commercial and Residential real estate appraisals. Projects have included: market studies, narrative appraisal reports, market value opinions, fair market rental opinions, lease arbitration, courtroom testimony and mediation. Property types have included: hotels, gas stations, resorts, condominiums, large apartment complexes, tenancies in common, ground leases, land, shopping malls, mixed-use properties, retail properties, and office buildings.

Q:

What is your hourly rate to consult with an attorney?

A:

$400 per hour

Q:

What is your hourly rate to review documents?

A:

$400 per hour

Q:

What is your hourly rate to provide deposition testimony?

A:

$500 per hour

Q:

What is your hourly rate to provide testimony at trial?

A:

$500 per hour

Q:

Please list any fees other than those stated above (E.g.: travel expenses, copy fees, etc.)

A:

N/A
---
References
Timothy M. Flaherty
Partner
Morris Polich & Purdy LLP
One Embarcadero Center, Suite 400
San Francisco, CA 94111
Tel: 415-984-8500
Direct: 415-984-8507
Fax: 415-984-8599
Email: tflaherty@mpplaw.com

David L. Blinn
Partner
LOW, BALL & LYNCH
505 Montgomery Street, 7th Floor
San Francisco, CA 94111
Tel: (415) 981-6630
Fax: (415) 982-1634
Direct Dial: (415) 394-3643
Email: dblinn@lowball.com
---
---