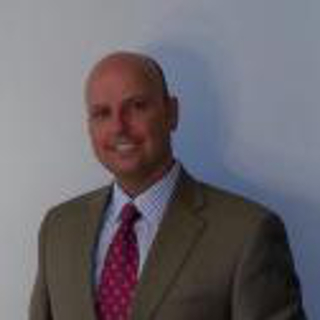 Mr. Eric L Risberg, MAI, ASA
Advanced Appraisal International, Inc.
268 Bush Street, #2100
San Francisco , CA 94104-3503
Office: 415-531-1414
Fax: 415-449-3606
Introduction
Eric L. Risberg, MAI, ASA, SRA is a real estate appraisal expert with over 20 years of expertise. He also has been a California real estate broker for over 15 years. He has extensive experience in valuing complex commercial properties and has also appraised many residential properties. Eric is licensed as a Certified General Real Estate Appraiser in California, Texas, and Nevada and has appraised property in over 30 states. He has worked on over 40 legal cases as an expert, and has testified in numerous courts and provided expert witness deposition testimony in many of the cases.
---
Areas of Expertise
Appraisal & Valuation
Business Valuation
Commercial Real Estate
Franchise Valuation
Hotel Appraisal
Real Estate Valuation
Restaurant Valuation
---
Expert Background
Q:

Please list your professional accreditations, degrees, licenses, and certificates granted:

A:

Bachelor of Business Administration - Double Major: Real Estate & Urban Land Economics and Risk Management & Insurance

MAI - Designated Member of the Appraisal Institute
ASA - Accredited Senior Appraiser of the American Society of Appraisers

Certified General Real Estate Appraiser, State of California, License No. AG025802
Certified General Real Estate Appraiser, State of Hawaii, License No. 624
Real Estate Broker's License, State of California, License No. 01231982

Q:

Please list your affiliations or memberships in any professional and/or industry organizations:

A:

MAI - Designated Member of the Appraisal Institute
ASA - Accredited Senior Appraiser of the American Society of Appraisers


Q:

Please list any teaching or speaking experience you have had, including subject matter:

A:

Testimony in State Superior Court.

Q:

Have any of your accreditations ever been investigated, suspended or removed? (if yes, explain)

A:

No

Q:

On how many occasions have you been retained as an expert?

A:

14 times. However, Mr. Risberg has worked for hundreds of clients, including many law firms, for non-litigation oriented work as well.

Q:

For what area(s) of expertise have you been retained as an expert?

A:

Real estate appraiser. Commercial and residential real estate appraisal work. Projects have included: market studies, narrative appraisal reports, market value opinions, fair market rental opinions, lease arbitrations, courtroom testimony and mediations. Property types have included: hotels, a gas station, resorts, condominiums, large apartment complexes, tenancies in common, ground leases, land, mixed use properties, retail properties, office buildings, and single family homes.

Q:

In what percentage of your cases were you retained by the plaintiff?

A:

28%

Q:

In what percentage of your cases were you retained by the defendant?

A:

72%

Q:

On how many occasions have you had your deposition taken?

A:

5

Q:

When was the last time you had your deposition taken?

A:

Fall of 2008

Q:

On how many occasions have you been qualified by a court to give expert testimony?

A:

2

Q:

On how many occasions have you testified as an expert in court or before an arbitrator?

A:

3

Q:

For how many years have you worked with the legal industry as an expert?

A:

I have been advising clients in real estate matters since 1993.

Q:

What services do you offer? (E.g.: consulting, testing, reports, site inspections etc.)

A:

Real estate appraisals and related real estate consulting. Primarily commercial, but also residential, real estate appraisals. Projects have included: market studies, narrative appraisal reports, market value opinions, fair market rental opinions, lease arbitrations, courtroom testimony and mediations. Property types have included: hotels, gas station, resorts, condominiums, large apartment complexes, tenancies in common, ground leases, land, mixed use properties, retail properties and office buildings.

Q:

What is your hourly rate to consult with an attorney?

A:

$300 per hour

Q:

What is your hourly rate to review documents?

A:

$300 per hour

Q:

What is your hourly rate to provide deposition testimony?

A:

$400 per hour

Q:

What is your hourly rate to provide testimony at trial?

A:

$400 per hour

Q:

Please list any fees other than those stated above (E.g.: travel expenses, copy fees, etc.)

A:

N/A
---
References
Christopher L. Campbell
Attorney at Law
Chapman & Intrieri, LLP
2236 Mariner Square Drive, Suite 300
Alameda, CA 94501
Phone: (510) 864-3600
Facsimile: (510) 864-3601
Email: ccampbell@chapmanandintrieri.com

Timothy M. Flaherty
Morris Polich & Purdy LLP
One Embarcadero Center, Suite 400
San Francisco, CA 94111
Tel: 415-984-8500
Direct: 415-984-8507
Fax: 415-984-8599
Email: tflaherty@mpplaw.com

---
---