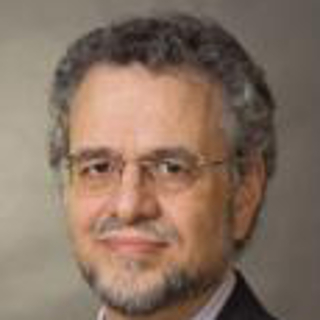 Dr. Elliott M Stein
302 Silver Ave
San Francisco , CA 94112
Introduction
I am a Geriatric Psychiatrist specializing in the evaluation and treatment of problems in older adults, and am available to serve as an expert witness, and do legal and forensic record reviews, consultation, and assessments concerning psychiatric issues in older individuals, including testamentary capacity, undue influence, insane delusions, contested wills and trusts, geriatric competence, and Medicare.

I evaluate and treat depression, anxiety, relationship problems, dementia and other memory problems, and other mental and emotional problems which occur in the second half of life. I have experience in Private practice, Hospitals, Nursing Homes and Assisted Living Facilities.
---
Areas of Expertise
Fitness for Duty Evaluation
Geriatric Psychiatry
Geriatrics
Long Term Care
Nursing Homes
Psychiatry
Psychopharmacology
---
Expert Background
Q:

Please list your professional accreditations, degrees, licenses, and certificates granted:

A:

I am the Director of Geriatric Psychiatry at the Jewish Home of San Francisco. I treat older individuals in a geriatric psychiatry inpatient hospital program. I also see patients who are in the short term rehabilitation program for medical problems, as well as those in long-term care, who are in need of geriatric psychiatric consultation.

For 33 years I was in the Private Practice of Geriatric Psychiatry in Miami and Miami Beach, Florida. My experience includes working with the elderly in various settings, including having been Medical Director for the Community Mental Health Center of Miami Beach, Medical Director of an Inpatient Geriatric Psychiatry program, and Medical Director of an Inpatient Mood Disorder program, as well as consulting at Nursing Homes, Assisted Living and other facilities.

I am licensed to practice Medicine in California and in Florida.

I am Board Certified by the American Board of Psychiatry and Neurology in General Psychiatry (October, 1979), and in Geriatric Psychiatry (April, 1991; Re-Certified, December, 2001).

Q:

Please list your affiliations or memberships in any professional and/or industry organizations:

A:

I am a member of the American Psychiatric Association, the American Association for Geriatric Psychiatry, the International PsychoGeriatric Association, the American Medical Association, the Northern California Psychiatric Society.

I am honored to have been listed in Best Doctors in America continuously since 1992.

I have been elected as a Distinguished Fellow of the American Psychiatric Association.

In 1997, I was given the Founder's Award by the American Association for Geriatric Psychiatry for contributions to the field. This was only the 3rd time that this award had been presented since the organization was started in 1978.

In May, 2001, I received the Jack Weinberg Memorial Award in Geriatric Psychiatry from the American Psychiatric Association, their highest award in Geriatric Psychiatry.

In 2003, I was selected as the first recipient of the Clinician of the Year Award by the American Association for Geriatric Psychiatry.

In 2004, I was given the Distinguished Alumnus Award by the University of Miami School of Medicine.

I was on the Board of Directors (1982 - 1985) and was twice elected President of the American Association for Geriatric Psychiatry (1985 - 1987); was elected President of the Gerontologic Society of Florida (1989 -1990); served as Treasurer of the International PsychoGeriatric Association (1989 - 1993) and was elected to their Board of Directors (1993 - 1997). I have been a Member of, and Consultant to, the American Psychiatric Association Council on Aging (1984 - 1993), Vice-President of the South Florida Psychiatric Society (1988 - 1989), and a Member of the Board of Directors and Co-Chair of the Medical and Scientific Advisory Board for the Dade County Alzheimer's Association (1988 - 1995). I was a Member of the Board of Directors of the Geriatric Psychiatry Alliance (1996 - 1998), which helped to promote public information about mental disorders which affect older people. I am a member of the Past President's Council of the American Association of Geriatric psychiatry, and am a consultant to their Committee on Public Policy and the Committee on Clinical Practice.

I am currently a member of the Task Force on Testamentary Capacity and Undue Influence, for the International PsychoGeriatric Association.

Q:

Please list any teaching or speaking experience you have had, including subject matter:

A:

I am Clinical Professor in the Department of Psychiatry, Miller School of Medicine, University of Miami.

I teach classes to medical and psychiatric residents, to psychiatrists and other physicians in practice, to nurses and other health care providers, to encourage and to help them improve the care given to the elderly, especially those with emotional and mental disorders. I have taught highly rated programs on Geriatric Psychiatry Practice Management, designed to encourage and assist psychiatrists going into the field of treating older patients.

I have been a Lecturer at local, regional, national, and international conferences. I am the Author/co-author of teaching and professional materials, including books and book chapters, and articles in the professional literature.

Q:

Have any of your accreditations ever been investigated, suspended or removed? (if yes, explain)

A:

No.

Q:

For what area(s) of expertise have you been retained as an expert?

A:

Contested Wills and Trusts.
Testamentary Capacity, including Undue Influence and Insane Delusions.
Geriatric Competence.
Dementia and Delirium, including Alzheimer's Disease.
Geriatric Psychiatry Evaluation and Treatment, including Psychiatric Medication and Psychotherapeutic Issues.
Depression and Anxiety Disorders in the Aged.
Conflicts between the Elderly and their Adult Children.
Aging and Mental Disorders.
Geriatric Psychiatry issues concerning Hospitals, Nursing Homes, Independent and Assisted Living Facilities.

Q:

What services do you offer? (E.g.: consulting, testing, reports, site inspections etc.)

A:

I am Available to serve as an Expert Witness, and do Legal and Forensic Consultation, Record Review, and Assessments concerning Psychiatric Issues in Older Individuals.

AVAILABLE TO WORK WITH PLAINTIFF OR DEFENSE.
---