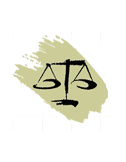 Edward E Wankel
Leisure Service Associates Inc.
537 Wedgewood Way
Naples , FL 34119
Mobile: 631-445-8798
Office: 631-445-8798
Introduction
Edward Wankel has provided Expert testimony concerning Roller Skating
Rinks, Swimming pools, diving, Golf Course and Golf cart accidents, Water Parks, Playground accidents, Fitness Facilities, and other sports related cases since 1989. Mr. Wankel has testified in the courts of New York, New Jersey, Connecticut, Pennsylvania, South Carolina, Maine and Florida. He has prepared reports and given Depositions for clients in New York, Rhode Island, Virgina, Kansas, South Carolina, New Jersey, Georgia, Maine, Texas, Florida, Pennsylvania, Utah and New Mexico.

Ed Wankel has thirty five years of professional and technical experience in planning and administration, five years in Urban Planning and over twenty five years in recreation and education planning, administration, maintenance, risk management and safety expert. Additionally, he was an educator at St Josephs College and Dowling college for over five years. He also served as the Director of the Sports and Convention center at Suffolk County Community College for several years. Presently, he is president of Leisure Services Associates Inc. and resides in Florida, New York and Indiana.
---
Areas of Expertise
Amusement Parks
Aquatics
Bicycle
Fitness Equipment
Golf
Playground Safety
Pools & Spas
Safety
Slip, Trip & Fall
Sports & Recreation
---
---