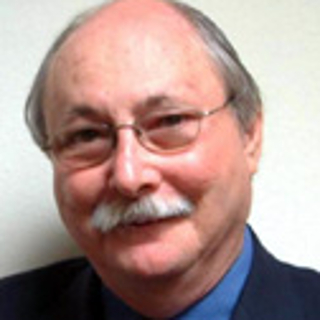 Mr. Edward E Elson
IDCO Consulting
4356 Claytor Circle
Anaheim , CA 92807
Office: 714-974-1264
Fax: 714-974-0148
Introduction
I have 40 years of diverse engineering experience and have earned 30 U.S. Patents including 25 for medical devices.

I have served as an Expert Witness since 1995 in proceedings related to engineering, medical devices, consumer products, patent infringement, medical product safety and performance, packaging, labeling & product liability issues.

My expert services have been divided 40%-60% for the defendant and plaintiff respectively.

I have provided analysis, declarations, depositions and reports in both state and federal matters and have testified in federal courts three times in patent infringement disputes.

As president of IDCO, I currently provide engineering services to companies in the medical and consumer product markets. My experience has included research and development, design, manufacturing and management activities in the medical device, packaging, toy, consumer product and aerospace industries. These activities have ranged from original product conception through high volume manufacturing including plastic extrusion and injection molding and decorating.

I have served on several medical standards committees and worked with industry and governmental regulatory agencies. I have intimate knowledge and experience in meeting FDA and Good Manufacturing Procedures (GMP'S) and producing prototype models, performing computer aided plastic part design (SolidWorks) and failure and hazard analysis.
---
Areas of Expertise
Accident Reconstruction
Bariatric Medicine
Biomechanics
Biomedical
Business Valuation
Child Safety
Chiropractic
Consumer Products
Copyrights
Demonstrative Evidence/Exhibits
Design Engineering
Equipment & Machinery
Ergonomics
Failure Analysis
FDA
Fitness Equipment
Food
Forensic Engineering
Human Factors Engineering
Insurance Customs & Practices
Intellectual Property
Labels & Warnings
Latches & Fasteners
Machine Guarding
Machinery & Equipment Appraisal
Materials Engineering
Mechanical Engineering
Medical Devices
Occupational/Environmental Health
Packaging
Patents
Playground Safety
Power Tools
Products Liability
Robotics
Safety
Slip, Trip & Fall
Trademarks
---
Expert Background
Q:

Please list your professional accreditations, degrees, licenses, and certificates granted:

A:

2004 Expert Witness Skills 3-Day Conference, Irvine, CA

2002 Testifying Skills Workshop, SEAK, Inc., Newport Beach, CA

2002 SolidWorks 3D Design, Orange Coast College, Costa Mesa, CA

1997 Graphics Design, University of California, Irvine, CA

1978 MA Management
Peter Drucker School of Management, Claremont Graduate School, Claremont, CA

1968 MS Mechanical Engineering, (Bio-Medical Minor)
University of Southern California, Los Angeles, CA

1963-1965 1st Lieutenant, Engineering Company Commander, US Army

1962 BS Mechanical Engineering, (Deans List)
Drexel University Philadelphia, PA




Q:

Please list your affiliations or memberships in any professional and/or industry organizations:

A:

Member and former Board member of Forensic Expert Witness Association (Orange County, CA Chapter, Member: Institute of Packaging Professionals, Society of Plastics Engineers

Q:

Please list any teaching or speaking experience you have had, including subject matter:

A:

Math, Physics and Biology substitute teacher, Philadelphia, PA

Presented paper at AAMI conference "Human Factors in the Design of Medical Devices"

Invited to be Plaintiff's "Expert Witness"at the "Masters In Trial Medical Device/Products Liability Case" by the California Chapter of the American Board of Trial Advocates in March of 2006.


Q:

Have any of your accreditations ever been investigated, suspended or removed? (if yes, explain)

A:

No.

Q:

On how many occasions have you been retained as an expert?

A:

Approximately 40 times.

Q:

For what area(s) of expertise have you been retained as an expert?

A:

• Product design, performance and labeling issues related to medical devices, hydroculators, moist heat pads, thermal cooling pads and cooling apparatus, laser and thermal hair removal devices, dermal abrasion equipment, luggage and costume jewelry • patient transport gurneys • surgical staplers •surgical fluid warmers • external and implanted drug delivery devices, test and evaluation of two models of battery powered external insulin pumps • valuation of lost toy prototypes, valuation of toy packaging, smoke damage assessment of 25 different types of electronic medical devices • injury potential of chiropractic devices, dental burr and drill failures • defective counter stools, failure of pilates exercise devices • patent infringement issues relative to butane lighters, safety syringes and needles, disposable injection molded valves and medical temperature sensing devices • trade secrets relative to manufacturing processes • failure of injection molded plastic components • drug container packaging integrity • defibrillator mechanical design issues • surgical laser power cord design reliability • gel ball patent infringement • gel cushioning patent infringement •shipping carton package integrity • engineering contract norms

Q:

In what percentage of your cases were you retained by the plaintiff?

A:

59%

Q:

In what percentage of your cases were you retained by the defendant?

A:

41%

Q:

On how many occasions have you had your deposition taken?

A:

More than 8 times.

Q:

When was the last time you had your deposition taken?

A:

Jan-Feb 2006.

Q:

On how many occasions have you been qualified by a court to give expert testimony?

A:

approximately 5 times.

Q:

On how many occasions have you testified as an expert in court or before an arbitrator?

A:

4 times.

Q:

For how many years have you worked with the legal industry as an expert?

A:

11 years.

Q:

What services do you offer? (E.g.: consulting, testing, reports, site inspections etc.)

A:

Consulting, analysis, reports, site inspections, testing, design, patent infringement analysis, CAD drawings.

Q:

What is your hourly rate to consult with an attorney?

A:

$300

Q:

What is your hourly rate to review documents?

A:

$300

Q:

What is your hourly rate to provide deposition testimony?

A:

$300

Q:

What is your hourly rate to provide testimony at trial?

A:

$300

Q:

Please list any fees other than those stated above (E.g.: travel expenses, copy fees, etc.)

A:

Daily Rate:
$3,000 for out of office inspections, research, consultation including travel time to & from depositions, trial appearance and other services wherein Full Day (unavailability for other responsibilities) or overnight commitment is required

Expenses:
Charged at actual reasonable expenses incurred including meals,transportation and lodging



---
References
Douglas E. Denninger
Senior patent and Trademark Counsel
Tyco Healthcare
15 Hampshire Street
Mansfield, MA 02048
T. 508-261-8451
DouglasDenninger@tycohealthcare,com


Rian W. Jones
LEWIS, BRISBOIS, BISGAARD & SMITH
550 West C Street, Suite 800
San Diego, CA 92101
(619) 699-4931
RJONES@lbbslaw.com

---
---