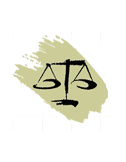 Dr. Edward G. Brown
Expert Chemistry Services
92 Cornerstone Drive #198
Cary , NC 27519
Mobile: 919-607-4626
Office: 919-607-4626
Introduction
Dr. Brown has over twenty years of experience as an organic chemist and medicinal chemistry expert. He earned his B.S. degree from the University of California, Berkeley and his Ph.D. from the University of California, Davis. He also was the recipient of two post-doctoral research fellowships: the first at the University of Auckland, NZ and the second at Yale University.

In addition to providing contract chemistry services for companies that require a chemistry expert to complete laboratory projects, he has assisted attorneys in patent litigation as well as in criminal drug cases and has experience testifying in Federal and State courts around the US.

Since 1991, Dr. Brown has assisted attorneys as a chemistry expert in over 50 court cases and has been an information resource to many more attorneys around the country. His areas of expertise include organic synthesis, medicinal and drug chemistry, chemistry patents and chemical education.
---
Areas of Expertise
Aerosols
Alcohol
Alcohol, Drug & DUI Testing
Analytical Testing Labs
Chemistry
Criminal Law
Fuels
Hazardous Waste
Intellectual Property
Marijuana
Patents
Polymers
Spectroscopy
---
---
---