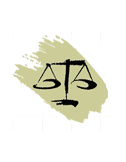 Edmond J. Martin, CFE
Sage Investigations, LLC
PO Box 160161
Austin , TX 78716
Introduction
As an Expert Witness, Edmond (Ed) Martin of Sage Investigations reviews, analyses and interprets financial records to provide an accurate summary of the detailed financial data that affects your client. He prepares a complete report supported by analyses and exhibits that provide a road map for you and the court. He will testify as an expert witness to help the court understand what has transpired.

Ed Martin of Sage Investigations has integrated knowledge and training from an accounting degree coupled with skills, training, education, and experience developed from the US Treasury Department, Internal Revenue Service, Criminal Investigation Division and in private investigation and forensic accounting. With this knowledge and skills developed over 40 years as an investigator, he has developed the ability to assimilate voluminous records into an objective report for the court or arbitration judge. His knowledge and experience derived from criminal investigations and investigative accounting training allows him to be well positioned as an Expert Witness in financial matters involving following money in business fraud (Oil & Gas Ponzi schemes), embezzlement, and investment scams.

As an Expert Witness, Ed Martin reviews and analyzes the available records and makes recommendations for additional discovery or witnesses to be deposed.

Ed Martin has been designated and testified as an Expert in shareholder derivative suits, vendor fraud and embezzlement, partnership theft, Ponzi schemes, fraud involving oil and gas limited partnerships, and real estate hard money lending cases.
---
Areas of Expertise
Forensic Accounting
Fraud Investigation
White Collar Crime
---