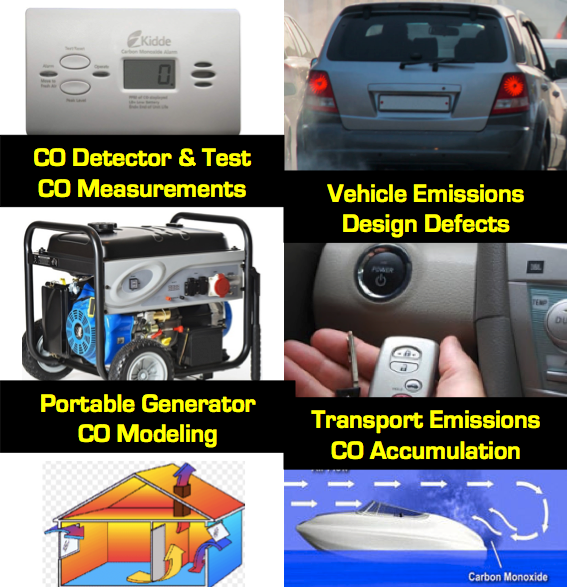 Dr.K.Galatsis.Ph.D.
CARBON MONOXIDE FORENSICS
galatsis@gmail.com
Los Angeles , CA 90274
Introduction
CO TEST: Air quality and CO Measurements for indoor, outdoor, vehicle, transport & residential/occupational spaces.
EMISSIONS: Emissions measurements from vehicle, appliances, indoor, outdoor. Investigation of design defects.
ANALYSIS: Exposure modeling, exposure analysis, measurements to WHO, EPA, ASHRAE, NIOSH & OSHA standards.
EXPERT: Expert Witness and Testimony on complex toxic gas & carbon monoxide cases.
CO DETECTOR: Expert CO gas detector/sensors testing and validation to UL2034, detector recall, alarming, design & placement.
VEHICLES: Extensive automobile testing. Emissions, cabin air quality, gas sensor system design, defect devices/algorithms.
INVESTIGATION: Independent investigation, analysis, research & reporting, expert opinion and testimony.
---
Areas of Expertise
Carbon Monoxide Poisoning
Fire & Life Safety
---