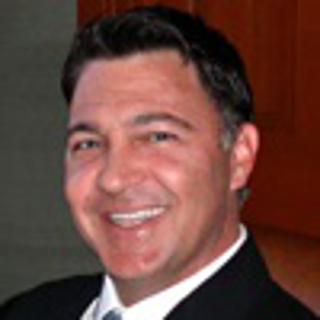 Mr. Doug Minor
Easy Credit Relief Inc.
2625 Townsgate Rd., Suite 330
Westlake Village , CA 91361
Office: 805-267-1118
Fax: 805-299-4980
Introduction
I started reviewing credit reports and finanacial profiles of individuals in 1986. I have been quoted for interviews appearing in FoxBusiness.com and Yahoo Finance as well as appearing on the CBS channel 2 News and KFWB 980 in Los Angeles. As co-author of "Anatomy of Credit Scores" and Founder of Easy Credit Relief Inc. I focus on helping people how to understand the credit scoring system.
---
Areas of Expertise
Credit Damage
Escrow/Title Insurance
Finance
Financial Planning
---
Expert Background
Q:

Please list your professional accreditations, degrees, licenses, and certificates granted:

A:

Educational Certifications and Licensing Exams:
From November 3, 2009 to November 2, 2011, Doug held and was recognized by the Consumer Data Industry Association of Washington D.C. for successfully meeting the conditions of eligibility and passing the required examination to receive a Fair Credit Reporting Act Certification.


Edward Jamison, Esq. of CreditCRM in Los Angeles, California presented Doug with a Certification of Expert status in the fields of Credit Scoring and Credit Restoration. (March 28th 2008)

Doug also earned a Certificate of Achievement and Training Certification: FACTA – Identity Theft Prevention Program.

At the CMPS Institute Doug met the required standards and successfully completed the training and examination process and is acknowledged as an expert in the area of Mortgage Planning, Cash Flow Management and Real Estate Equity Management. (October 2006)

In 2008 Doug completed and passed the requirements earning the Certified Divorce Planning Professional designation which focuses on creating equitable solutions for divorcing individuals and focusing on protecting their C.R.A.D.L.E. (Credit, Resolve, Assets, Dependants, Life and Estate).
In 2005, Doug attended HTSA, High Trust Sales Academy, in Chicago, IL and was awarded title of Mortgage Planner with the emphasis on Customer Focused Planning (April 2005).
Doug has held a Real Estate Salesperson License from the Department of Real Estate in California since 1985.


Q:

Please list any teaching or speaking experience you have had, including subject matter:

A:

Presentation/Lectures

Short Sale Symposium, Ontario, California Presentation on Credit Reporting and Scoring-Life after a Short Sale, February 25th 2010.

Homeowner Outreach Assistance Program, (HOAP), Glendora, California at the Citrus Valley Association of Realtors, Presentation on Loan Modifications, Short Sales, Deeds in Lieu and How Foreclosures differently affect Consumer Credit August 21st 2010, November 20th 2010.

First Time Home Buyer's Class, Simi Valley Library, Presentation on How Important Credit is When Purchasing a Home.


Q:

On how many occasions have you been retained as an expert?

A:

Most Recent Case List
• Ibarra v. Aranda and Chicago Title Insurance Company, Expert for Plaintiff, Settled
• Monday v. Saxon Mortgage Services, Inc., Expert for the Defendant,
• Glenn v. Glenn, Expert for the Plaintiff,
• Allen v. Walters Acceptance Corporation,
• Melton v. Aurora Loan Services
• Sellner v. Chase Home Finance, Inc.
• Wells Fargo Bank v. Deborah I. White
• Trang Truong v. Wells Fargo Bank
• Taheny v. Wells Fargo Bank, N.A.
• White v. Bank of America, N.A.


Q:

For what area(s) of expertise have you been retained as an expert?

A:

Credit Report Evaluation, Preparing Credit Damages Report including Quantitative Assessment, types of Credit Damages, reviews Federal Truth-in-Lending Disclosures, Mortgage & Financial Calculations, Fair Credit Reporting Act, Review of Residential Mortgage Loan Application forms 1003 & 1008, Modern Credit Scoring, Unfair Debt Collections, Evaluate Testimony, and Developing Questions for Depositions and Trial.

Q:

On how many occasions have you had your deposition taken?

A:

List of Cases Where Testimony Occurred

Via Deposition I have testified as an expert in the following cases during the past four years;

Henrietta J. Monday v. Saxon Mortgage Services Inc. – expert for the defense
Wells Fargo Bank v. Deborah I. White – expert for the plaintiff


Q:

On how many occasions have you been qualified by a court to give expert testimony?

A:

5

Q:

What services do you offer? (E.g.: consulting, testing, reports, site inspections etc.)

A:

Credit Report Evaluation, Preparing Credit Damages Report including Quantitative Assessment, types of Credit Damages, reviews Federal Truth-in-Lending Disclosures, Financial Calculations, Fair Credit Reporting Act, Review of Residential Mortgage Loan Application forms 1003 & 1008, Modern Credit Scoring, Unfair Debt Collections, Evaluate Testimony, and Developing Questions for Depositions and Trial.



Q:

What is your hourly rate to consult with an attorney?

A:

$275

Q:

What is your hourly rate to review documents?

A:

$275

Q:

What is your hourly rate to provide deposition testimony?

A:

$375

Q:

What is your hourly rate to provide testimony at trial?

A:

$375

Q:

Please list any fees other than those stated above (E.g.: travel expenses, copy fees, etc.)

A:

Travel $150 per hour plus expenses
---
---
---