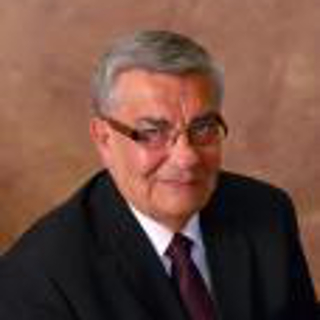 Mr. Donn N. Peterson, PE, D-IBFES
PETERSON ENGINEERING, INC.
P.O. Box 664
Brainerd , MN 55401-0664
Introduction
Donn N. Peterson, MSME, PE, D-IBFES is a Registered Professional Engineer in Minnesota, Wisconsin, and Ohio. He is a Board Certified Diplomate in Forensic Engineering Sciences. He practices in areas of: Accident Reconstruction and Crash Analyses, Failure Analyses and Product Evaluations, Slip/Trip/Miss and Fall Accidents, Mathematical Modeling and Computer Simulations, and Expert Witness Testimonies. He is active in professional societies and is a past chairman of several. He has been featured as a program presenter for several professional, technical, civic, and educational groups. He holds a BSME from the University of North Dakota, a MSME from the University of Minnesota, and A, B, and C-Course Certificates from General Electric Company Advanced Engineering Courses. He is listed in Marquis Who's Who in Engineering and Science.
---
Areas of Expertise
Accident Reconstruction
Automotive
Automotive Engineering
Bicycle
Biomechanics
Bus & Truck Safety/Accident
Demonstrative Evidence/Exhibits
Design Engineering
Failure Analysis
Forensic Engineering
Forklifts
Ladders & Scaffolds
Mapping & Surveying
Mechanical Engineering
Motorcycles
Premises Liability
Products Liability
Professional Engineering
Safety Engineering
Seat Belts & Air Bags
Slip, Trip & Fall
Traffic/Highway Safety
---
Expert Background
Q:

Please list your professional accreditations, degrees, licenses, and certificates granted:

A:

BSME University of North Dakota
MSME University of Minnesota
A, B, and C-Courses General Electric Company
Registered Professional Engineer
Diplomate in Forensic Engineering Sciences

Q:

Please list your affiliations or memberships in any professional and/or industry organizations:

A:

AAFS (American Academy of Forensic Sciences)
NAFE (National Academy of Forensic Engineers)
ASME (American Society of Mechanical Engineers)
SAE (Society of Automitive Engineers)
ASTM (American Society for Testing and Materials)
NSPE (National Society of Professional Engineers)
MSPE (Minnesota Society of Professional Engineers)
Rotary Club of Brainerd
IBFES (International Board of Forensic Engineering Sciences)

Q:

Please list any teaching or speaking experience you have had, including subject matter:

A:

P.E. Review Course at General Electric Co.
Machine Design, Systems Analyses, Senior Laboratories at U of MN Mech Engrg Dept
Forensic Engineering Topics at the U of Minn Ext Div and for various professional,technical, civic and educational groups
Mock Trial, Automotive Accident, and Demonstrative Evidence for MTLA (Minnesota Trial Lawyers Association)
Demonstrative Evidence by Computers for an NAFE Special Seminar
Dymaxion (3-Wheel Auto Dynamics for the AAFS Last Word Society
Highway Crash: the Rest of the Story for the AAFS Special Breakfast Seminar


Q:

Have any of your accreditations ever been investigated, suspended or removed? (if yes, explain)

A:

No

Q:

On how many occasions have you been retained as an expert?

A:

Unknown. But I have practiced as a forensic engineer for over 40 years. I have opened 25-50 files a year and have testified on perhaps 5-10% of those cases.

Q:

For what area(s) of expertise have you been retained as an expert?

A:

Accident Reconstruction, Crash Dynamics, Product Liability, Slip/Trip/Miss and Fall Accidents, Fire and Explosion Incidents, Computer Simulations

Q:

In what percentage of your cases were you retained by the plaintiff?

A:

Unknown. In products cases a majority have been plaintiff cases. In accident reconstruction cases it is close to half and half, and in premises cases it is a majority for plaintiff's.

Q:

In what percentage of your cases were you retained by the defendant?

A:

Unknown. But cases that were not for a plaintiff, were mostly for a defendant.

Q:

On how many occasions have you had your deposition taken?

A:

Unknown. I estmate that more than 100 times.

Q:

When was the last time you had your deposition taken?

A:

In the spring of 2017.

Q:

On how many occasions have you been qualified by a court to give expert testimony?

A:

Unknown. I estimate that more than 100 times

Q:

On how many occasions have you testified as an expert in court or before an arbitrator?

A:

Again I estimate more than 100 times.

Q:

For how many years have you worked with the legal industry as an expert?

A:

46 years

Q:

What services do you offer? (E.g.: consulting, testing, reports, site inspections etc.)

A:

consulting, site and artifact inspections, reports, testimonies, and some testing

Q:

What is your hourly rate to consult with an attorney?

A:

$240.00 (2018)

Q:

What is your hourly rate to review documents?

A:

$240.00 (2018)

Q:

What is your hourly rate to provide deposition testimony?

A:

$240.00 (2018) for testimony, preparation, and reading and signing. $120 (2018) for travel time.

Q:

What is your hourly rate to provide testimony at trial?

A:

$240.00 (2018) for testimony, preparation, and waiting. $120 (2018) for travel time.

Q:

Please list any fees other than those stated above (E.g.: travel expenses, copy fees, etc.)

A:

travel - $0.60/mile for auto
other travel fees - cost + 15%
camera fee - $50.00 per case
photo prints - $10.00/sheet
CD's - $10.00/disk
file administrative fee - $30.00 to open a new file and and to reopen an old file
---
References
Ronald H Schneider
SCHNEIDER LAW FIRM
P.O. Box 776
Willmar, MN 56201
(320) 235-1902

Arlo Vande Vegte
P.O. box 39
Long Lake, MN 55356
(952)475-0634
---
---