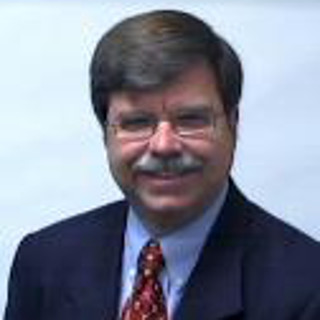 Donald W. Bendure, MBA, CPCU, RPLU, RF, ACI
6117 Waller Lane
Colleyville (Dallas-Fort Worth) , TX 76034
Office: 817-481-4561
Fax: 817-488-1577
Introduction
Donald Bendure is an insurance expert with a concentration within the areas of commercial liability, professional liability, commercial automobile and property insurance. He is available countrywide and has currently completed over 250 engagements. His particular area of expertise in the areas listed below is within the discipline of underwriting and insurance coverage:

All Commercial and Professional Lines
Underwriting and Coverage
Reinsurance Programs and Coverage
Self-Insured and Captive Programs
Insurance Expert Witness
Pre-litigation Consulting Expert
Policyholder Expert Witness
Insurance Defense Expert Witness
Court Certified Mediator
Insurance Arbitration

Please link to his website for more detailed information.
---
Areas of Expertise
Auto Insurance
Business/Employment Insurance
Fire Insurance
Insurance
Insurance Customs & Practices
Insurance Excess & Surplus Lines
Liability Insurance
Property & Casualty Insurance
Reinsurance
Risk Management
Workers Compensation Insurance
---
Expert Background
Q:

Please list your professional accreditations, degrees, licenses, and certificates granted:

A:

B.A. Chemistry, Our Lady of the Lake University, San Antonio, Texas
M.B.A. Corporate Finance, University of Dallas, Irving, Texas
Chartered Property and Casualty Underwriter (CPCU)
Registered Professional Liability Underwriter (RPLU)
Fellow of the Risk and Insurance Management Society (RF)
Associate in Captive Insurance (ACI)
Costruction Risk Insurance Specialist (CRIS)
Associate in Risk Management (ARM)
Fellow of the American College of Forensic Examiners Institute (FACFEI)
Certified Forensic Consultant (CFC)

Q:

Please list your affiliations or memberships in any professional and/or industry organizations:

A:

American Institute of Property and Casualty Underwriters, Inc.
Professional Liability Underwritering Society
Insurance Institute of America
International Risk Management Institute
International Center for Captive Insurance Education
Society of CPCU
Risk and Insurance Management Society
Vermont Captive Insurance Association
American College of Forensic Examiners
Forensic Expert Witness Association

Q:

Please list any teaching or speaking experience you have had, including subject matter:

A:

Various seminars teaching insurance underwriting and coverage, public service talks regarding risk management and insurance.

Q:

Have any of your accreditations ever been investigated, suspended or removed? (if yes, explain)

A:

Investigated -- yes, for purposes of vetting postings.

Suspended or removed -- no.

Q:

On how many occasions have you been retained as an expert?

A:

Greater than 250.

Q:

For what area(s) of expertise have you been retained as an expert?

A:

Insurance and risk management in general. For specific areas, which are many, please see my website at www.qleapsolutions.com for case listing and subject matters.

Q:

In what percentage of your cases were you retained by the plaintiff?

A:

Roughly 60% as a policy holder expert.

Q:

In what percentage of your cases were you retained by the defendant?

A:

Roughly 40% as insurance coverage defense expert on behalf of insurers.
---
References
Please review the case listing on my website at www.qleapsolutions.com. Retaining attorneys, their firms and their telephone numbers are listed for each case where a deposition and/or trial was involved. Please feel free to contact any of them.