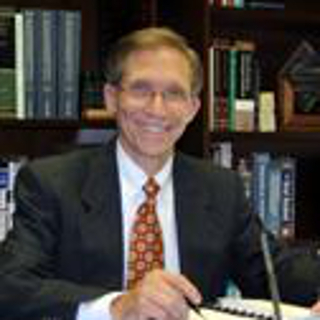 Mr. Dennis L Caputo
Quest Consulting, Inc.
4747 Bellaire Blvd., Suite 310
Bellaire , TX 77401
Office: 713-667-6323
Fax: 713-667-6213
Introduction
Dennis Caputo, M Sc, has over thirty years experience in chemical, petrochemical, refining, product distribution, oil and gas exploration and production as well as metal and chemical recycling. He has been the Chief Environmental and Safety Officer for a NYSE listed corporation. He has serviced as both testifying and consulting expert in environmental and safety matters for over 15 years. He has testified regarding: historic standard practices, causes of contamination and accidents, regulatory compliance, Phase I and II investigations, and in permit hearings. He has conducted environmental forensic investigations to identify the sources of contamination and safety forensic investigations to identify the cause and contribution toward industrial accidents. He has advised counsel on environmental criminal investigations. He has been an expert for both plaintiffs and defendants.
---
Areas of Expertise
Chemicals
Chemistry
Environmental
Fuels
Hazardous Materials
Hazardous Waste
Oil & Gas
Petrochemicals
Plastics
Pollution
Polymers
Sanitary Engineering/Waste Management
Storage
Wrongful Death
---
Expert Background
Q:

Please list your professional accreditations, degrees, licenses, and certificates granted:

A:

BS Plastics Technology
MSc Industrial Management
MSc Environmental Management

Registered Environmental Manager, #3062
Certified Environmental Professional, Environmental Operations, # 1609
Qualified Environmental Professional, #06940072
Certified Professional Environmental Auditor, Health & Safety, #438, Board of Environmental, Health & Safety Auditor Certification
Certified Hazardous Material Manager, Masters Level, #3082 (former)
Diplomat of the American Board of Engineering and Technology, #20937, The American College of Forensic Examiners


Q:

Please list your affiliations or memberships in any professional and/or industry organizations:

A:

Institute of Scrap Recycling Industries
•Environmental Committee, 1989 –1998
•Ad Hoc Environmental Task Force
•Environmental Guidance Manual – contributing author
•Storm Water Task Force
•Title V Air Task Force
•Safety Committee – Vice Chairman, 1996 – 1998

IEEE Environmental Committee (1995 - 1997)

Chemical Manufacturers Association - RCRA Technology Subcommittee

American Society for Testing and Materials, ASTM
•Committee D34 on Waste Management
•Committee E30 on Forensic Sciences
•Committee E34 on Occupational Health
•Committee E50 on Environmental Assessment
•Committee F20 on Hazardous Substances and Oil Spill Response

US Department of Energy
•Argonne Laboratory Shredder Residue Oversight Committee
•EPRI Plasma Arc Oversight Committee

Houston/Galveston Area Council of Governments
•Natural Resource Advisory Committee, 1980 – Present; Vice Chairman 1994 – 1999; Chairman 2000 – 2013
•Solid Waste Task Force, 1994 - 1996
•Solid Waste Grant Review Committee – Chairman, 1995
•Recycling Committee – Chairman, 1994
•Task Force on Non-Point Source Water Pollution – Chairman, 1988

The Institute of Electrical and Electronics Engineers – IEEE Environment, Health and Safety Committee, 1996 - 1998

"ENVIRONMENTAL REGULATION AND PERMITTING" magazine - Editorial Advisory Board Member, 1994 – 2000

"THE FORENSIC EXAMINER" magazine - Editorial Advisory Board and Peer Reviewer, 2006 - 2014

Recycling Research Foundation – Board of Directors 1995 – 1999
•Shredder Task Force – Vice Chairman
•Wire Chopper Task Force

Presidential Regulatory Reform Initiative, 1995 – 1996

EPA - RCRA Rifle Shot Initiative, 1995

White House Small Business Environmental Task Force, 1993/94

Member of the following Professional Societies:
Air and Waste Management Association
American College of Forensic Examiners
American Society of Safety Engineers – Professional Member
Institute of Professional Environmental Practice
International Society of Environmental Forensics

Society of Plastics Engineers – Senior Member
Texas Association of Environmental Professionals
Water Environment Federation







Q:

Please list any teaching or speaking experience you have had, including subject matter:

A:

As adjunct professor in environmental management, Mr. Caputo has taught courses at the graduate level in solid waste management and undergraduate level in environmental permits and procedures.

He has been a guest lecturer in environmental law courses at the University of Houston Law School and South Texas College of Law.

He has also lectured on industrial waste management practices at the University of Texas, School of Public Health.

Mr. Caputo has presented, authored or co-authored over 60 papers on environmental issues

Q:

Have any of your accreditations ever been investigated, suspended or removed? (if yes, explain)

A:

No

Q:

On how many occasions have you been retained as an expert?

A:

Testifying - 15

Consulting - 8

Advise defendant's counsel in Environmental Criminal Investigations by FBI, BSEE, city and county district attorneys - 6

Q:

For what area(s) of expertise have you been retained as an expert?

A:

Environmental
Safety

Q:

In what percentage of your cases were you retained by the plaintiff?

A:

50%

Q:

In what percentage of your cases were you retained by the defendant?

A:

50%

Q:

On how many occasions have you had your deposition taken?

A:

15

Q:

When was the last time you had your deposition taken?

A:

2014

Q:

On how many occasions have you been qualified by a court to give expert testimony?

A:

Five

Q:

On how many occasions have you testified as an expert in court or before an arbitrator?

A:

Six

Q:

For how many years have you worked with the legal industry as an expert?

A:

15+

Q:

What services do you offer? (E.g.: consulting, testing, reports, site inspections etc.)

A:

Investigation, Consulting, Testifying, Expert Opinion Reports

Q:

What is your hourly rate to consult with an attorney?

A:

Available upon request

Q:

What is your hourly rate to review documents?

A:

Available upon request

Q:

What is your hourly rate to provide deposition testimony?

A:

Available upon request

Q:

What is your hourly rate to provide testimony at trial?

A:

Available upon request
---
References
Joseph F. Guida
Guida, Slavich & Flores, PC
North St. Paul Street, Suite 200
Dallas, Texas 75201
214-692-0009

Jerry Ross
Pillsbury LLP
2 Houston Center, 22nd floor
909 Fannin
Houston, Texas 77010
713-276-7620