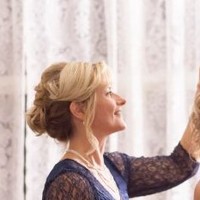 Ms. Debra E McGuinty RN, BSN, CNOR, CLNC
Peak Legal Nurse Consulting, LLC
5439 Golden Willow Drive
Fort Collins , CO 80528
Introduction
I am a Registered Nurse with 34 years of experience. 30 years have been in the operating room, as well as outpatient surgery settings, and an additional 10 years of endoscopic procedural experience. I am a recent graduate of a legal nurse consulting program, and have started my own company called Peak Legal Nurse Consulting in Colorado. Currently, I am working at a local outpatient surgery center per diem. I am also a writer, with two completed books and a blog on WordPress. I look forward to consulting or testifying on any surgical related case for you with an objective opinion, and provide education you may need to study the case from a nursing perspective.
---
Areas of Expertise
Gastroenterology
General Surgery
Legal Nurse Consultant
Nursing
Orthopedic Surgery
Plastic Surgery
---
Expert Background
Q:

Please list your professional accreditations, degrees, licenses, and certificates granted:

A:

BSN: Chamberlain University
CNOR certified: Certified Nurse in the Operating Room
CLNC certified: Certified Legal Nurse Consultant
ACLS certified: Advanced Cardiac Life Support
PALS certified: Pediatric Advanced Life Support

Q:

Please list your affiliations or memberships in any professional and/or industry organizations:

A:

NACLNC: National Alliance of Certified Legal Nurse Consultants

Q:

Have any of your accreditations ever been investigated, suspended or removed? (if yes, explain)

A:

No

Q:

What services do you offer? (E.g.: consulting, testing, reports, site inspections etc.)

A:

Consulting, Reporting, Testifying

Q:

What is your hourly rate to consult with an attorney?

A:

150.00/ hr

Q:

What is your hourly rate to review documents?

A:

150.00/ hr

Q:

What is your hourly rate to provide deposition testimony?

A:

150.00/ hr

Q:

What is your hourly rate to provide testimony at trial?

A:

200.00/ hr

Q:

Please list any fees other than those stated above (E.g.: travel expenses, copy fees, etc.)

A:

Travel fees including basic flights, hotel stipend of 150.00/ night, food allowance 40.00/ day, gas allowance 54 cents per mile.
---
---
References
Patrick X. Amoresano, Esq.
www.doingjustice.com
(201) 704-2280

Sharon Ann Henderson RN BSN JD
Midani Law Firm
Houston, TX
sahende2012@gmail.com