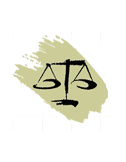 Dr. David Schaafsma
California Optical Engineering, Inc.
744 Stewart Canyon Rd


Rainbow, CA 92028
Introduction
California Optical Engineering, Inc. provides engineering consulting and product development services across the spectrum of entrepreneurs, small businesses, and large firms, as well as expert services to the legal industry. We specialize in projects involving optics, electronics, software, and various aspects of materials physics, but have made happy customers in a broad range of endeavors.
Dr. Schaafsma has written declarations, been deposed, and testified in numerous cases involving medical devices across disciplines including optics, software, electronics, and physics.
---
Areas of Expertise
Electrical Engineering
Medical Devices
Networking
Physics
Semiconductors
Software
Software Engineering
Spectroscopy
---
Expert Background
Q:

Please list your professional accreditations, degrees, licenses, and certificates granted:

A:

BA, ScM, PhD - all in Physics.

Q:

Please list your affiliations or memberships in any professional and/or industry organizations:

A:

Past: IEEE, OSA, editorial staff.

Q:

Please list any teaching or speaking experience you have had, including subject matter:

A:

Taught at Cal State for 16 years.

Q:

Have any of your accreditations ever been investigated, suspended or removed? (if yes, explain)

A:

No.

Q:

On how many occasions have you been retained as an expert?

A:

Many.

Q:

What services do you offer? (E.g.: consulting, testing, reports, site inspections etc.)

A:

Expert witness, consulting, testing, reports.
---
---
---