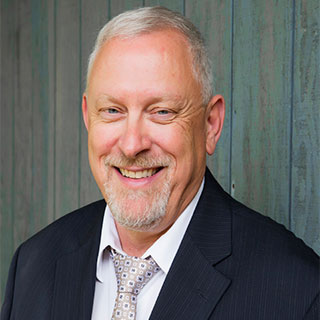 Dr. David D Rankin, BSMET, MST, PhDSE
Moulder Services, Inc.
PO Box 479
Troutman , NC 28166
Mobile: 704-400-9449
Office: 704-528-3513
Introduction
As a machinery installer, trainer and repairman for more than 30 years; I have a unique view of accidents that I work with. I have an intense background in woodworking, metalworking and general machinery. I am well versed in all types of cutting tools and their application. I presently hold 5 patents in both cutting tools and safety.
---
Areas of Expertise
Accident Investigation
Conveyors
Equipment & Machinery
Human Factors Engineering
Machine Guarding
Personal Injury
Products Liability
Safety Engineering
Safety Equipment
Wrongful Death
---
Expert Background
Q:

Please list your professional accreditations, degrees, licenses, and certificates granted:

A:

BS Manufacturing Engineering Technology Western Carolina University
MS Technology Western Carolina University
PhD Safety Engineering Kennedy Western University

Q:

Please list any teaching or speaking experience you have had, including subject matter:

A:

Director Grinderman's Association Training School 1996-2002
Associate Editor Wood Digest Magazine 1986-2002
Presenter trade shows from 1988-2002

Q:

Have any of your accreditations ever been investigated, suspended or removed? (if yes, explain)

A:

No

Q:

On how many occasions have you been retained as an expert?

A:

Exceeds 15 cases. I am very selective since I still work on machinery on a daily basis.

Q:

For what area(s) of expertise have you been retained as an expert?

A:

Punch Press Injury, Semi-truck accident, Moulder part damaged causing leg injury, Conveyor injury, Debarker death case, Saw death case, recreation conveyor accident, chipper injury, CNC machining center design and plant layout, vibration analysis for CNC machinery, Profile grinder injury, Factory pre-OSHA inspection, machine guarding issue resulting in a lost body part, post fire inspection to determine usability of tools and machines

Q:

In what percentage of your cases were you retained by the plaintiff?

A:

approximately 50%

Q:

In what percentage of your cases were you retained by the defendant?

A:

approximately 50%

Q:

On how many occasions have you had your deposition taken?

A:

more than 10 times to date

Q:

When was the last time you had your deposition taken?

A:

early 2015

Q:

On how many occasions have you been qualified by a court to give expert testimony?

A:

4

Q:

On how many occasions have you testified as an expert in court or before an arbitrator?

A:

4

Q:

For how many years have you worked with the legal industry as an expert?

A:

10

Q:

What services do you offer? (E.g.: consulting, testing, reports, site inspections etc.)

A:

consulting, site inspection, engineering

Q:

What is your hourly rate to consult with an attorney?

A:

$250

Q:

What is your hourly rate to review documents?

A:

$250

Q:

What is your hourly rate to provide deposition testimony?

A:

$350

Q:

What is your hourly rate to provide testimony at trial?

A:

$350

Q:

Please list any fees other than those stated above (E.g.: travel expenses, copy fees, etc.)

A:

Travel rate $250
Mileage 0.72 per mile
Meals $60 per day
Motel actual expense
Airfare and rental car actual expense
---
Publications/Articles
---