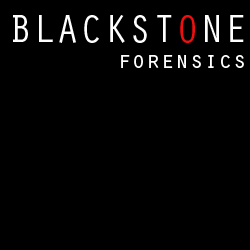 David McKay
Blackstone Forensics Ltd.
Introduction
Blackstone Forensics provides global expertise in forensic video analysis, forensic audio analysis, and the forensic authentication of video, images, and audio recordings. David McKay has been retained as an expert on numerous cases across Canada and the US where video, images, and other forms of multimedia evidence have been used for evidentiary purposes in court.

CCTV, Body Worn Cameras, Cell-Phone's - Our forensic video experts & forensic audio experts can handle any type of device and any type of recording. We make sure the best evidence possible makes it to court.

Our examiners have been qualified as expert witnesses locally in Provincial & Supreme courts, as well as in courts throughout North America & Europe. Our secure lab is set-up to assist global clients with the latest in forensic services relating to video, audio, and other forms of digital evidence.
---
Areas of Expertise
Audio
Cell Phones
Computers
Demonstrative Evidence/Exhibits
Evidence Analysis & Preservation
Multimedia
Video
---