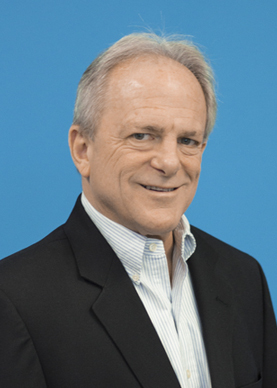 Dr. David Lucantoni
DLT Consulting, LLC
10 Oak Tree Lane
Ocean , NJ 07712
Mobile: 908-433-1190
Office: 908-433-1190
Introduction
Dr. Lucantoni has over thirty-five years of telecommunications industry experience, both as a practitioner, academic and independent consultant. The scope of his experience includes research, product design and technical analysis of computer telephone, high-speed data communications and wireless technology.

DLT Consulting provides technical consulting services to clients worldwide. The company's services include the assessment of complex telecommunications networks; reliability, availability and performance analysis of digital and optical networks; capacity planning; technical due-diligence; patent portfolio analysis and expert witness services.

Dr. Lucantoni has written numerous expert reports and has experience testifying both at depositions and at trial. For instance, on several patent cases he has written numerous reports on infringement, invalidity, written description, enablement and has submitted declarations support Markman claim constructions.

He has also offered technical consulting on the performance of Telecom systems in support of Breach of Contract Arbitrations.

He has testified in Federal district court at both a Markman hearing and a jury trial. The jury verdict was 100% in line with Dr. Lucantoni's position.
---
Areas of Expertise
Broadband
Call Centers
Communications
Data Communications
Information Technology
Internet
Mathematical Sciences
Networking
Technology
Telecommunications
Telephony
Wireless Technology
---
Expert Background
Q:

Please list your professional accreditations, degrees, licenses, and certificates granted:

A:

Ph.D. Operations Research
M.S. Statistics
B.S. Mathematics

Q:

Please list your affiliations or memberships in any professional and/or industry organizations:

A:

Fellow of Institute of Electrical and Electronic Engineers (IEEE)
Member Institute for Operations Research and Management Science (INFORMS)
Member Association for Computing Machinery (ACM)
Member Independent Computer Consultants Association (ICCA)

Q:

Please list any teaching or speaking experience you have had, including subject matter:

A:

Taught graduate level courses in Probability & Stochastic Processes at Stevens Institute of Technology, Hoboken, NJ

Frequent speaker at international conferences - I have given talks on six continents (See CV)

Q:

Have any of your accreditations ever been investigated, suspended or removed? (if yes, explain)

A:

No

Q:

On how many occasions have you been retained as an expert?

A:

>30

Q:

For what area(s) of expertise have you been retained as an expert?

A:

Internet Technologies
Voice over IP (VoIP)
Broadband Networking
Performance of Telecommunication Systems
Call Center Technology

Q:

In what percentage of your cases were you retained by the plaintiff?

A:

50%

Q:

In what percentage of your cases were you retained by the defendant?

A:

50%

Q:

On how many occasions have you had your deposition taken?

A:

I have been deposed 30 times as an expert witness and twice as a fact witness.

Q:

When was the last time you had your deposition taken?

A:

Oct, 2016

Q:

On how many occasions have you been qualified by a court to give expert testimony?

A:

35

Q:

On how many occasions have you testified as an expert in court or before an arbitrator?

A:

I have testified once at the Markman claim construction hearing in the Federal Disctrict Court in the Central Distrcit of California. I have testified at a jury trial in the Orlando District of Florida. I have testified for 4 days at an arbitration.

Q:

For how many years have you worked with the legal industry as an expert?

A:

I have been retained as an expert witness since September 2000.

Q:

What services do you offer? (E.g.: consulting, testing, reports, site inspections etc.)

A:

Discovery and have submitted declarations to support Markman claim constructions. I am familiar with application of the Doctrine of Equivalents and means-plus-function claim elements.

I have offered technical consulting on the performance of Telecom systems in support of Breach of Contract Arbitrtions.

Q:

What is your hourly rate to consult with an attorney?

A:

500

Q:

What is your hourly rate to review documents?

A:

500

Q:

What is your hourly rate to provide deposition testimony?

A:

500

Q:

What is your hourly rate to provide testimony at trial?

A:

500

Q:

Please list any fees other than those stated above (E.g.: travel expenses, copy fees, etc.)

A:

Travel expenses at cost
Business Class (or better) travel for flights over 3 hours
---
References
John Desmarais
Desmarais LLP
‭(212) 351-3420

Robert Appleby
Kirkland & Ellis
(212) 446-4762

Robert Whitman
Mishcon de Reya
‭(212) 257-4455

Robert Perry
King & Spalding
(212) 827-4350

James Hopenfeld
Osha Liang LLP
(202) 656-5097‬

Geoff Smith
McKool Smith
(512) 692-8728

Peter Ayers
Law Office of Peter J. Ayers
(512) 692-8703‬

Brian Gilchrist
Allen, Dyer, Doppelt, Milbrath &Gilchrist
(407) 841-2330

Stephen Milbrath
Allen, Dyer, Doppelt, Milbrath &Gilchrist
(407) 841-2330

Steven Maher
Maher, Guiley & Maher
(407) 648-8964
---
---