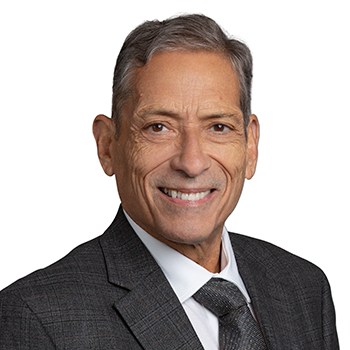 David J. Fernandez, AIA
Robson Forensic Inc.
Introduction
David J. Fernandez, AIA
Architecture, Construction & Premises Safety Expert

David Fernandez is a California-based registered architect and construction professional with 30+ years of experience. Throughout his career, he worked on a wide spectrum of projects from new construction of residential, commercial, and institutional properties, to the renovation and repositioning of existing structures.

Dave applies his expertise to forensic casework throughout the West Coast involving premises liability disputes, construction defect claims, and project management.
Dave has worked on projects across the US; from Boston, to Miami, to California, and is qualified to address the practical aspects of building design, construction, and life safety within the widely varied and sometimes complex building environment. Having worked in such a broad range of locales has afforded him insight to the discrete requirements for performing construction work in both urban and suburban areas with consideration for widely varying environmental and seismic factors. Dave was responsible in his most recent role for code review and review of design options for commercial interior projects and municipal projects. Dave has served as Project Manager on the design and construction of hotels, restaurants, and the conversion of existing subway stations into spaces for community use.

Dave is a registered architect and a member of the American Institute of Architects (AIA). He earned his Bachelor of Architecture from the University of Houston in 1986.
---
Areas of Expertise
Architect Liability
Architecture
Building Codes
Building Contractor Liability
Construction
Construction Safety
Construction Site
Premises Liability
Scheduling Delay & Analysis
Slip, Trip & Fall
---
---
---