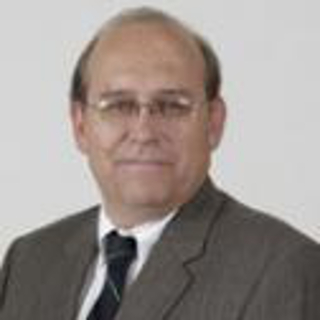 David Cowen, AIA
Robson Forensic Inc.
Introduction
DAVID C. COWEN - A.I.A.
Building Construction, Premises Liability, Construction Safety

Mr. Cowen's experience as an architect, building construction manager, and forensic investigator has provided him with a diverse professional knowledge that includes elementary and secondary schools, college campuses, airport facilities, residential property, commercial office parks, retail stores and developments, and mass transit facilities.

He has expertise in the proper construction and maintenance of buildings and grounds, safe and proper construction practices, building and life safety codes and property maintenance. His expertise in premises and construction injuries has included a wide variety of scenarios involving parking lots, walkways, stairs, ramps, ladders, roofs, unprotected edges and openings, balconies, lighting, weather effects, and furnishings. His knowledge of the construction process enables Mr. Cowen to advise clients on the responsibilities of building owners, architects and engineers, contractors, subcontractors, and tradesmen in numerous disputes alleging defects in buildings and their premises that caused injuries, floods, fires, mold, and other consequent damages.

David has been qualified as an expert in numerous courts and has testified in Federal and State courts. David is a licensed Architect and a member of the American Institute of Architects and the Boston Society of Architects.
---
Areas of Expertise
Airports/Airlines
Alarms
Americans with Disabilities Act (ADA)
Apartment/Condominium Security
Architect Liability
Architecture
Asbestos
Bars/Lounges/Night Clubs
Brick & Stone
Building Codes
Carpet
Civil Engineering
Concrete/Cement
Construction
Construction Damages
Contracts
Demonstrative Evidence/Exhibits
Doors
Education & Schools
Electrical
Failure Analysis
Fire Sprinkler Systems
Flooring
Forensic Engineering
Hotel Security
Human Factors Engineering
Industrial Design
Interior Design
Ladders & Scaffolds
Landlord/Tenant
Lath & Plaster
Licensing
Lighting & Illumination
Manufactured Homes
Materials
OSHA
Paint & Coatings
Parking Lots/Garages
Plumbing & HVAC
Premises Liability
Public Contracts
Ramp & Stairs
Restaurant Security
Roofing
Safety Engineering
Safety Equipment
School Safety
Sealants
Self Storage Facilities
Slip, Trip & Fall
Special Event Security
Store Operations & Retail
Termites
Tile
Transportation Engineering
Utilities
Walking & Working Surfaces
Waterproofing
Windows
Wood Products & Lumber
---
---
---