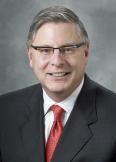 Mr. Daryll W. Martin, JD, MBA
Percipient Resources, Inc.
115 Bingham Ridge Drive


Pittsboro, NC 27312
Introduction
Mr. Martin's extensive insurance executive and senior legal officer experience uniquely positions him to be an effective insurance consultant and expert witness. He has over 30 years of insurance experience; serving during part of that time as senior litigation counsel for two international brokers, and the remaining part of his career as a senior insurance brokerage executive. Through his legal and executive experience he has gained extraordinary insight into the inner workings of insurance brokers and their subsidiaries, insurance companies, and the operations of their clients and customers.
---
Areas of Expertise
Bad Faith
Business/Employment Insurance
Insurance
Insurance Agency
Insurance Agent/Broker
Insurance Customs & Practices
Insurance Excess & Surplus Lines
Life Insurance
Property & Casualty Insurance
Risk Management
---
Expert Background
Q:

Please list your professional accreditations, degrees, licenses, and certificates granted:

A:

Education:

1994 M.B.A. Loyola University in Maryland Baltimore, MD
Selinger School of Business
1984 J.D. University of Kentucky Lexington, KY
College of Law
1978 B.A. Centre College Danville, KY

Professional Licenses
 
Maryland Bar (inactive)
North Carolina Resident/Texas Non-Resident Agent/Broker (P&C, Life and Health)
Has held non-resident Agent/Broker Licenses in many other states
Series 6, 63, and 65 Securities Licenses (inactive)


Q:

Have any of your accreditations ever been investigated, suspended or removed? (if yes, explain)

A:

No.

Q:

On how many occasions have you been retained as an expert?

A:

In excess of 50 cases.

Q:

For what area(s) of expertise have you been retained as an expert?

A:

Insurance overage; insurance bad faith; retail, wholesale and managing general agent/broker professional liability; property & casualty insurance; life insurance; health insurance; insurance agency purchase; and insurance claim handling.

Q:

In what percentage of your cases were you retained by the plaintiff?

A:

Approximately half.

Q:

In what percentage of your cases were you retained by the defendant?

A:

Approximately half.

Q:

On how many occasions have you had your deposition taken?

A:

In 23 cases as of January 2017.

Q:

When was the last time you had your deposition taken?

A:

December 2016.

Q:

On how many occasions have you been qualified by a court to give expert testimony?

A:

In all 5 cases in which I have been designated as an expert for trial.

Q:

On how many occasions have you testified as an expert in court or before an arbitrator?

A:

In all 5 cases in which I have been designated as an expert for trial.

Q:

For how many years have you worked with the legal industry as an expert?

A:

Since 2010.

Q:

What services do you offer? (E.g.: consulting, testing, reports, site inspections etc.)

A:

Litigation consulting; case review; and expert witness services.

Q:

What is your hourly rate to consult with an attorney?

A:

Rate varies based upon jurisdiction, geographic area where the case is pending and complexity of the case.

Q:

What is your hourly rate to review documents?

A:

Rate varies based upon jurisdiction, geographic area where the case is pending and complexity of the case.

Q:

What is your hourly rate to provide deposition testimony?

A:

Rate varies based upon jurisdiction, geographic area where the case is pending and complexity of the case.

Q:

What is your hourly rate to provide testimony at trial?

A:

Rate varies based upon jurisdiction, geographic area where the case is pending and complexity of the case.

Q:

Please list any fees other than those stated above (E.g.: travel expenses, copy fees, etc.)

A:

Typically travel related expenses, large copying project related expense;
---
---
---