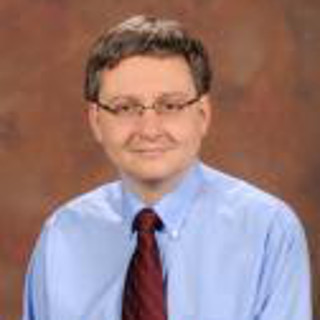 Dr. Darko Pucar
Yale University
189 Shagbark Ct
Cheshire , CT 06410
Mobile: 917-549-1286
Office: 917-549-1286
Fax: 706-550-0727
Introduction
Expert Witness in Radiology and Nuclear Medicine. Associate Professor of Radiology at Yale University, New Haven, Connecticut, and Augusta University, Augusta, Georgia. 10+ years in practice. Nationally recognized for the excellence in clinical care, education, research, and leadership in CANCER IMAGING, RADIOLOGY, and NUCLEAR MEDICINE.

BACKGROUND: Board Certified in Radiology and Nuclear Medicine. Associate Professor of Radiology, Yale University. Trained at Mayo Clinic, Cornell University, and Memorial Sloan-Kettering Cancer Center. Ph.D. Molecular Pharmacology and Experimental Therapeutics.

LEGAL EXPERTISE AND SKILLS:
1. CANCER-RELATED RADIOLOGY AND NUCLEAR MEDICINE IMAGING. In-depth knowledge of imaging, clinical and medico-legal aspects of cancer (oncologic) care with extensive tumor board service. Expert-witness on behalf of attorneys for plaintiffs and defendants.
2. GENERAL NUCLEAR MEDICINE, PET/CT, RADIONUCLIDE THERAPY, NUCLEAR CARDIOLOGY.
3. EMPLOYMENT AND CLINICAL PRIVILEGES TERMINATION CASES.

CLINICAL SERVICE AND SKILLS: Tumor Board Service: Head and Neck Cancer, Lung Cancer and other chest malignancy, Urology Cancer, Lymphoma, Gastrointestinal Cancer, Endocrine Cancer, Melanoma, Pediatric Cancer. Nationally recognized expert in Cancer-Imaging and Nuclear Medicine. Cancer-related radiology expertise in Body Imaging (Chest, GI, GU), Neuroradiology, Head and neck Imaging, and Musculoskeletal Imaging

ACADEMIC: Invited faculty lecturer and moderator at regional and national Nuclear Medicine and Radiology Conference. Extensive publication and research-funding record in Cancer Imaging. Outcome Research Expert. PI or co-I on 16 grants and contracts. 52 Original Articles, 7 Review Articles, 2 Book Chapters, 3060 citations.

LEADERSHIP: Serves on numerous committees and councils with Society of Nuclear Medicine and Molecular Imaging (SNMMI) and American College of Radiology (ACR).
---
Areas of Expertise
Biomedical
Cardiology
Gynecologic Oncology
Neuroradiology
Nuclear Medicine
Oncology
Radiation Oncology
Radiology
Urology
---
Expert Background
Q:

Please list your professional accreditations, degrees, licenses, and certificates granted:

A:

Medical Specialty Boards
2009 American Board of Radiology (ABR)
2010 American Board of Nuclear Medicine (ABNM)

Clinical Training
2009 Radiology Residency, New York Presbyterian Hospital, Weill-Cornell Medical Center, New York, NY
2010 Nuclear Medicine Residency, Memorial Sloan-Kettering Cancer Center, New York, NY

Medical Licenses
2009 New York State
2010 Georgia
2017 Connecticut





Q:

Please list your affiliations or memberships in any professional and/or industry organizations:

A:

National and Regional Leadership Positions
2012-2017 Member, ACR Guidelines Nuclear Medicine Guidelines and Standards Committee
2013-2015 Board of Directors, SNMMI Nuclear Oncology Council
2014- Associate Editor, ACR e-Learning Committee / ACR RADAR 2
2014- Member, SNMMI Committee on Procedure and Standards
2014- Member, SNMMI Committee on Ethics
2014- Member, SNMMI Committee on Quality and Evidence
2014-2017 Member, The Southeastern Chapter of SNMMI Executive Council
2016-2018 Board of Directors, SNMMI Academic Council
2016- Board of Directors, SNMMI Advanced Associate Council
2016- Member, SNMMI Audit Committee
2017- Member, SNMMI Committee on Councils and Centers
2017- Vice-President, SNMMI Advanced Associate Council
2017- Member, SNMMI House of Delegates (one of 2 top SNMMI governing bodies)


Q:

Please list any teaching or speaking experience you have had, including subject matter:

A:

2000 Invited Lecture, Department of Child Health, University of Dundee, 5/2017, Scotland, UK: "Phosphotransfer enzymes in heart disease: emerging role for adenylate kinase".
2006 John A. Evans Society Resident Research Presentation, Cornell University, New York, NY, USA: "Evaluation of Endorectal MRI/MRSI in Detecting and Predicting Recurrent Prostate Cancer".
2007 Cornell Resident Research Day Invited presentation, New York, NY, USA: "Clinically significant prostate cancer local recurrence following radiation therapy occurs at the site of primary tumor – magnetic resonance imaging and step-section pathology evidence".
2007 Memorial Sloan-Kettering Cancer Center Molecular Imaging Meeting Invited Lecture, New York, NY, USA: "Clinical MRI imaging".
2008 John A. Evans Society Resident Research Presentation, Cornell University, New York, NY, USA: "Prostate Metabolic Imaging from Bench to Bedside".
2008 Cornell Resident Research Day Invited Presentation, New York, NY, USA: "Predicting post-radiation therapy biochemical recurrence of prostate cancer by MRI".
2010 Pool Society Weekend lecture, 8/9/10, Augusta, GA: "SPECT/CT and Tumor Imaging" (CME session).
2013 SNMMI 2013 Mid-Winter Meeting Invited Presentation, 01/27/13, New Orleans, LA, USA: "Clinical Applicability of Quantitative Imaging: Present and Future" (SAM / CME session).
2013 Urology Grand Rounds, Georgia Regents University, 5/22/13, Augusta, GA: "Prostate Cancer Imaging" (CME session).
2013 The Annual Meeting of the Georgia Radiologic Society Invited Presentation, 6/1/13, Hilton Head, SC: "The Essentials of Tumor Response Assessment by Imaging" (SAM / CME session).
2014 Nuclear Medicine Conference, 1/25-1/26/14, GRU, Augusta, GA:
"Renal Scintigraphy" (CME session).
"Thyroid and Parathyroid Scintigraphy" (CME session).
"PET/CT of Lung and Head and Neck Cancer" (CME session).
2014 SNMMI 2014 Annual Meeting, St. Louis, MO, USA, Co-Moderator for "Molecular Imaging of Breast Cancer" (6/8/14).
2015 SNMMI 2015 Mid-Winter Meeting Invited Presentation, 1/23/15, San Antonio, TX, USA: "CT and MRI for assessment of treatment response: practical aspects" (CME session).
2015 Nuclear Medicine Conference, Augusta University, 2/7-2/8/15, AU, Augusta, GA:
"PET/CT in Lymphoma" (CME session).
"PET/CT in Head and Neck Cancer" (CME session).
2015 SNMMI 2015 Annual Meeting, Baltimore, MD, USA, Co-Moderator for "Management of Thyroid cancer" (6/7/15) and "Optimizing Assessment of Response to Treatment in Oncology" (6/9/15).
2015 SNMMI 2015 Southeastern Chapter Meeting Invited Presentation, 10/1-10/4, Charleston, SC: "PET/CT in Head and Neck Cancer" (SAM / CME Session, 10/4/15).
2015 Memorial Sloan-Kettering Cancer Center Invited Resident Lecture, 12/23/15, New York, NY: "PET/CT in Head and Neck Cancer".
2016 Nuclear Medicine Conference, Augusta University, 1/23/15-1/24/16, Augusta, GA:
"PET/CT Imaging of Lymphoma" (SAM / CME session).
"PET/CT Imaging of Head and Neck Cancer" (SAM / CME session).
Conference Co-Director and Moderator.
2016 Memorial Sloan-Kettering Cancer Center Invited Resident Lecture, 5/14/16, New York, NY: "PET/CT in Lymphoma".
2017 SNMMI 2017 Mid-Winter Meeting Invited Presentation, 1/21/17, Phoenix, AZ: "Physician Extenders in Imaging – Physician Perspective", (CME session).
2018 SNMMI 2018 Mid-Winter Meeting Invited Presentation, 1/27/18, Orlando, FL: "A Future of Healthcare – Nuclear Medicine Cannot Afford to Wait Any Longer", (CME and SAM session).
Co-Moderator and Co-Organizer for "A future of Health Care – Nuclear Medicine Cannot Afford to Wait Any Longer" CME and SAM session
2018 Presenter and Panel Member, Yale Radiology Division of BioImaging Sciences Retreat, 3/22/18, Southbury, CT: "Outstanding Problems and Unmet Needs".
2018 SNMMI 2018 Annual Meeting Presentation, 6/24/18, Philadelphia, PA: "Anatomy and Common Pathology in Head and Neck on CT, MRI, and PET/CT" (CME session, selected presentation for SNMMI Virtual Meeting)
2018-2019 Invited Lecturer for Bridgeport Hospital Radiology Residency Program, Bridgeport CT, lectures: PET/CT in HN cancer", 10/25/18; "Imaging of Hyperparathyroidism", "Imaging and Treatment of Hyperthyroidism", 10/25/18; "PET/CT in Lymphoma", 10/30/18; "Imaging and Management of Thyroid Nodules" "Imaging and Treatment of Thyroid Cancer", 10/30/18; "PET/CT in Lung Cancer", 11/9/18; "Skeletal Scintigraphy", 11/9/18; "Prostate Cancer Imaging", 12/14/18; "CNS Imaging", 1/25/19; "Renal Scintigraphy part 1 - Diuretic Renography", 1/25/19; "Renal Scintigraphy part 2 - Other Applications", 2/27/19; "Pulmonary Scintigraphy", 2/27/19; Nuclear Medicine Board Review" 3/27/19.
2019 Thoracic Oncology Program Lung Cancer Retreat, New Haven, CT, 5/11/19, "The Indeterminate Pulmonary Nodule".
2019 Thoracic Oncology Program Lung Cancer Retreat, New Haven, CT, 5/11/19, "Follow-up Imaging for non-surgical patients".


Q:

Have any of your accreditations ever been investigated, suspended or removed? (if yes, explain)

A:

No

Q:

On how many occasions have you been retained as an expert?

A:

> 10 times

Q:

For what area(s) of expertise have you been retained as an expert?

A:

CANCER RADIOLOGY AND NUCLEAR MEDICINE IMAGING IMAGING
GENERAL NUCLEAR MEDICINE, PET/CT, NUCLEAR CARDIOLOGY
EMPLOYMENT AND CLINICAL PRIVILEGES TERMINATION
GENERAL RADIOLOGY

Q:

What is your hourly rate to consult with an attorney?

A:

$ 500

Q:

What is your hourly rate to review documents?

A:

$ 500

Q:

What is your hourly rate to provide deposition testimony?

A:

$ 600

Q:

What is your hourly rate to provide testimony at trial?

A:

$ 600
---
References
TOMAS F. GAMBA
GAMBA HERRERA TRIAL LAWYERS
999 Ponce de Leon Boulevard, Penthouse 1135
Coral Gables, FL 33134
305-448-4010
Tomas@gambaherreralaw.com

Dennis J. Drouillard
Attorney at Law
Riverview Towers
111 Soledad, Suite 339
San Antonio, Texas 78205
Telephone: (210) 299-7680
Facsimile: (210) 299-7780
E-mail: DennisDrouillard@aol.com


---
---