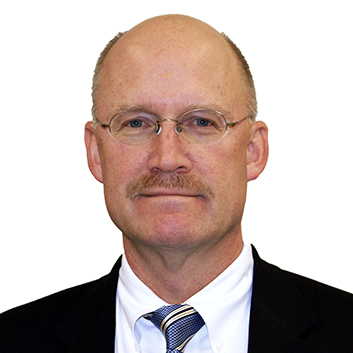 Daniel J. Robison, A.I.A., NCARB
Robson Forensic Inc.
Introduction
With over 32 years experience in building design, construction and document preparation, Dan is an expert in architecture, construction, professional liability, premises safety, codes and standards. He provides investigation, analysis and testimony related to design, construction claims and premises safety issues.

Dan's expertise includes construction defects, water infiltration, building system failures, design errors and omissions, handicap accessibility, "green" design and construction, cost overruns and other construction claims. As a principal architect, he has been responsible for the design of a variety of structures including schools, municipal buildings, health care facilities, commercial and office space as well as single and multi-family residential buildings. He has experience testifying in legal proceedings involving professional liability issues and construction claims.

Mr. Robison is a licensed Architect in Illinois, Indiana, Wisconsin, and Arizona and is nationally certified by the National Council of Architectural Registration Boards (NCARB). He is a member of the American Institute of Architects (AIA), the International Code Council (ICC), and the Construction Specifications Institute (CSI).
---
Areas of Expertise
Americans with Disabilities Act (ADA)
Architect Liability
Architecture
Building Codes
Construction
Construction Safety
Industrial Design
Premises Liability
Waterproofing
---
Expert Background
Q:

Please list your professional accreditations, degrees, licenses, and certificates granted:

A:

M.S., Architecture
B.S., Architectural Studies


Q:

Please list your affiliations or memberships in any professional and/or industry organizations:

A:

Construction Specification Institute (C.S.I)
American Institute of Architects (AIA)
National Council of Architectural Registration Boards (NCARB)
International Code Council (I.C.C.)

Q:

What services do you offer? (E.g.: consulting, testing, reports, site inspections etc.)

A:

Investigations, Analysis, Reports, Testimony and Consulting
---
References
Justin Hare
The Law Office of Andres S. Kryder, LLC
134 N. La Salle St.
Suite 1515
Chicago, IL 60602
jhare@kryderlaw.com
312-223-1700

Robert Boylan
Foran Glennon Palandech Ponzi & Rudloff
222 N. La Salle St.
Suite 1400
Chicago, IL 60601
rboylan@fgppr.com
312-863-5050

Jim Haynor
Village Administrator
Village of Gurnee, IL
847-623-7650

Tom Hood
Thomas B. Hood Law Offices
4343 Old Grand Ave.
Suite 108
Gurnee, IL 60031
847-244-6633

Mike Ellis
Village Administrator
Village of Grayslake, IL
847-223-8515

Peter Karlovics
Attorney at Law
495 N. Riverside Dr.
Suite 201
Gurnee, IL 60031
847-623-5277
---
---