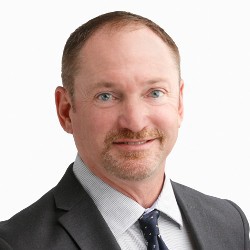 Dan Doyle
Robson Forensic Inc
Introduction
Dan Doyle is an amusement park safety expert with more than 20 years of experience performing safety inspections, maintenance, and repairs at some of the country's most prominent amusement/theme parks. Dan applies his expertise to expert witness investigations involving all aspects of amusement rides, from the ride itself, to the queue and surrounding areas.

Dan is an experienced maintenance technician with hands-on experience performing inspections, maintenance, repairs, troubleshooting, and failure analysis on a broad range of attractions, including roller coasters, water rides, cable lifts and family rides. As a supervisor of ride maintenance, Dan was responsible for creating and revising inspection protocols and SOPs.

Dan's extensive experience in all aspects of amusement park safety includes training technicians, performing field safety inspections, providing corrective action plans to address deficiencies, and working with third party inspectors. He has conducted safety audits at amusement parks across the country.

Dan is a member of the ASTM F24 Committee on Amusement Rides and Devices and holds several industry related certifications with organizations such as Amusement Industry Manufacturers & Suppliers, International (AIMS) and the National Association of Amusement Ride Safety Officials (NAARSO).
---
Areas of Expertise
Amusement Parks
Sports & Recreation
---
---
---