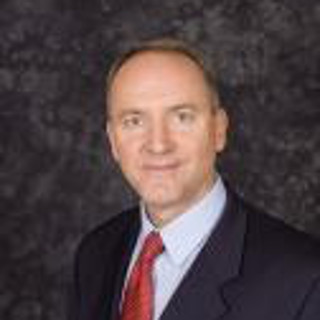 Dr. Dale E. Boisso
BOISSO & ASSOCIATES
230 Wellington Road
Dallas , TX 75063
Introduction
BOISSO & ASSOCIATES is an economic consulting firm working with clients throughout the United States. Dr. Boisso provides expert witness services in evaluating economic losses in commercial and business litigation, business interruption, personal injury, wrongful death, wrongful employment termination, and employment discrimination. Our team has computed economic losses in hundreds of cases involving lost profits, lost wages and employee benefits, lost household services, present value of life care plans, present value of pension benefits, unrealized revenues, incremental costs, business valuation, value of inventory and other property, as well as other forms of economic damages.

We provide fully-supported, reliable analyses by applying generally accepted methods and factually sound data to deliver objective opinions that are carefully presented in clearly-written reports that stand up to the scrutiny of opposing experts and under cross-examination.

Dr. Boisso has provided expert testimony on his findings and opinions in numerous depositions and trials in state and federal court, as well as to city councils. He has taught university-level classes in economics for more than 30 years. He also has given numerous continuing legal education courses to bar associations and law firms.

The BOISSO & ASSOCIATES team includes economists, CPAs, MBAs, and AVAs (Accredited Valuation Analysts). Each associate has more than eighteen years experience in litigation support.
---
Areas of Expertise
Business Interruption
Compensation
Economics
Lost Profits
Personal Injury
Wrongful Death
Wrongful Termination
---
Expert Background
Q:

Please list your professional accreditations, degrees, licenses, and certificates granted:

A:

Ph.D. in Economics, Southern Methodist University, 1996
M.A. in Economics, Southern Methodist University, 1994
M.A. in Economics, Eastern Illinois University, 1982
B.A. in Political Science, Eastern Illinois University, 1979

Q:

Please list your affiliations or memberships in any professional and/or industry organizations:

A:

National Association of Forensic Economics (NAFE)
American Academy of Economic and Financial Experts (AAEFE)

Q:

Please list any teaching or speaking experience you have had, including subject matter:

A:

ADJUNCT PROFESSOR of ECONOMICS – Southern Methodist University, Dallas, TX (1994–2012): Cost-Benefits Analysis, Price Theory, Public Finance, International Trade, World Trade Policy, Macroeconomics, and Microeconomics

INSTRUCTOR – Southwest Missouri State University, Springfield, MO (1984-1990): Microeconomics, Macroeconomics, Price Theory, Intermediate Macroeconomics, Money and Banking, and Statistics for Economics

CONTINUING LEGAL EDUCATION (CLE) seminars (1998-Present): Lost Profits in Business Litigation; Patent Infringement Damages: Lost Profits and Reasonable Royalties; Critical Issues in Calculating Losses in Personal Injury and Wrongful Death Cases; Geographic and Product Market Definition in Antitrust Litigation; Economic Losses Resulting From Wrongful Termination or Discrimination; Statistical Analysis in Employment Discrimination; Selecting and Working With Damages Experts in the Age of Daubert

Q:

Have any of your accreditations ever been investigated, suspended or removed? (if yes, explain)

A:

No

Q:

On how many occasions have you been retained as an expert?

A:

In excess of 300.

Q:

For what area(s) of expertise have you been retained as an expert?

A:

Evaluation of economic losses / damages in commercial, contractual and tort litigation, personal injury / wrongful death, wrongful employment termination, employment discrimination, infringement of intellectual property, business interruption, and business valuation.

Q:

In what percentage of your cases were you retained by the plaintiff?

A:

Approximately 50 percent

Q:

In what percentage of your cases were you retained by the defendant?

A:

Approximately 50 percent

Q:

On how many occasions have you had your deposition taken?

A:

70+

Q:

When was the last time you had your deposition taken?

A:

2019

Q:

On how many occasions have you been qualified by a court to give expert testimony?

A:

30+

Q:

On how many occasions have you testified as an expert in court or before an arbitrator?

A:

30+

Q:

For how many years have you worked with the legal industry as an expert?

A:

25

Q:

What services do you offer? (E.g.: consulting, testing, reports, site inspections etc.)

A:

Analysis, report preparation, and testimony in relation to economic damages; Assistance to attorney in preparation for opposing expert's testimony; Creation of trial demonstratives

Q:

What is your hourly rate to consult with an attorney?

A:

$335

Q:

What is your hourly rate to review documents?

A:

$335; Associates are billed at rates ranging between $100 and $325.

Q:

What is your hourly rate to provide deposition testimony?

A:

$335; I do not charge a minimum.

Q:

What is your hourly rate to provide testimony at trial?

A:

$335; I do not charge a minimum.

Q:

Please list any fees other than those stated above (E.g.: travel expenses, copy fees, etc.)

A:

Travel-related. Out-of-pocket expenses. Excessive photocopy costs
---
---
---