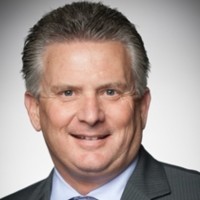 Mr. CRAIG HUNTER
Veritas Investigative Solutions, LLC
18543 Yorba Linda Bl 192
Yorba Linda , CA 92886
Mobile: 714-586-6311
Office: 714-586-6311
Introduction
Mr. Hunter has over 40 years of Law Enforcement experience including Chief positions at two major California agencies. As such, he has vast experience in policy and procedure development, training, use of force investigations, management misconduct, workplace investigations, internal affairs and significant criminal investigations, including public corruption.

For a period of almost five years, Mr. Hunter reviewed every reported Officer Involved Shooting and major use of force case that was reported to the Orange County District Attorney's Office. Mr. Hunter has taught Criminal Investigations, supervision and various other topics at the college level.

He has thousands of hours of classroom and practical application training experience and holds a Masters Degree in Criminal Justice from Chapman University. He has testified at numerous depositions, arbitrations and trials regarding his areas of expertise.

His mission is to provide an accurate assessment of the circumstances and facts to clients, which enables them to make informed decisions about their cases.
---
Areas of Expertise
Deadly/Excessive Force
Gangs
Human Trafficking
Law Enforcement
Negligent Hiring
Private Investigators
School Safety
Sexual Harassment/Discrimination
Special Event Security
Wrongful Termination
---
Expert Background
Q:

Please list your professional accreditations, degrees, licenses, and certificates granted:

A:

Master's Degree, Criminal Justice, CHapman University
BA , Organizational Development
Cal Licensed Private Investigator
Calif POST Executive Police Certificate
Certified Facilitator
Certified Tourism Ambassador
SWAT Commanders Certification ( POST)


Q:

Please list your affiliations or memberships in any professional and/or industry organizations:

A:

Current and past:
Calif Gang Investgators Assoc.
Calif Narcotic Officers Assoc
Calif Robbery Investigators Assoc
Calif Homicide Officers Assoc.
Calif Police Chiefs Assoc
Calif DA Chiefs Assoc
International Assoc. of Chiefs of Police
Calif Private Investigators Assoc
Calif Assoc of Tactical Officers
National Assoc of Tactical Officers
Calif Assoc of District Attorney Investigators



Q:

Please list any teaching or speaking experience you have had, including subject matter:

A:

Lifetime college teaching credential used for many years in community college
guest speaker at numerous events on topics of leadership, change management, tourism security, undercover investigation, crime scene investigation, criminal investigations, police supervision, use of force investigations, field training officer programs

Q:

Have any of your accreditations ever been investigated, suspended or removed? (if yes, explain)

A:

no

Q:

On how many occasions have you been retained as an expert?

A:

I recently opened my business after retirement. I have been retained on six cases.

Q:

For what area(s) of expertise have you been retained as an expert?

A:

Crime Scene review
Use of Force
Police performance issues

Q:

In what percentage of your cases were you retained by the plaintiff?

A:

25%

Q:

In what percentage of your cases were you retained by the defendant?

A:

75%

Q:

On how many occasions have you had your deposition taken?

A:

20+ times

Q:

When was the last time you had your deposition taken?

A:

2019

Q:

On how many occasions have you been qualified by a court to give expert testimony?

A:

50 + times as an investigator

Q:

On how many occasions have you testified as an expert in court or before an arbitrator?

A:

50+ times

Q:

For how many years have you worked with the legal industry as an expert?

A:

2 years

Q:

What services do you offer? (E.g.: consulting, testing, reports, site inspections etc.)

A:

Consulting, reports, review, investigation follow-up, site/scene inspections

Q:

What is your hourly rate to consult with an attorney?

A:

Initial consult is free
$275 per hour if retained

Q:

What is your hourly rate to review documents?

A:

$275

Q:

What is your hourly rate to provide deposition testimony?

A:

$425

Q:

What is your hourly rate to provide testimony at trial?

A:

$425

Q:

Please list any fees other than those stated above (E.g.: travel expenses, copy fees, etc.)

A:

$100 travel time plus mileage
$1200 per day plus any associated costs such as lodging or transportation costs
---
---
---
---
---