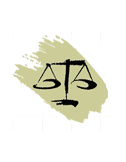 Mr. Christopher K Lane
POWERPLANT Specialists, LLC
3219 - 263rd CT SE
Sammamish , WA 98075
Mobile: 714-801-5229
Office: 206-381-1070
Introduction
Mr. Lane is a Power Plant and Marine Propulsion Systems specialist. He has 45+ years experience focused on systems integration of power plant and marine propulsion systems. Education through M.S. in Nuclear Physics from the Naval Postgraduate Schools, Monterey, CA and served for 7-years as a nuclear trained officer on submarines. Registered Professional Engineer (CA, AZ & WA).

Mr. Lane has worked as an expert witness on nearly 100 cases including major cases in Australia, Korea and Mexico. His expertise includes assessment of economic damages resulting from both equipment failures and those associated with lost commercial sales of energy resulting from lost or reduced power generation. This includes cases in Federal Court where his qualifications and methodology were formally accepted by the court. Mr. Lane is well versed on operations and maintenance aspects of power generation and propulsion including having been the primary instructor for engineering crew training on several commercial vessels.

Mr. Lane takes a very hands-on approach and while active as an expert witness, continues to work as a project manager and systems integrator for marine propulsion systems. In this role Mr. Lane has gained in-depth knowledge in many areas including mechanical, electrical, controls and instrumentation. This experience includes working with projects ranging from a few hundred kilowatts to utility sized power plants to as much as 1,000 Megawatts. This work has involved a broad range of technologies including as turbines, steam turbines, boilers, large reciprocating engines and fuels sources from natural gas, liquid fuels, landfill & digester gas, municipal waste and others.
---
Areas of Expertise
Boilers
Combustion Engineering
Construction Safety
Design Engineering
Failure Analysis
Gas Turbine Engineering
Lost Profits
Machinery & Equipment Appraisal
Marine Engineering
Professional Engineering
Transportation Engineering
TurboMachinery
Vibration Analysis
Wrongful Death
---