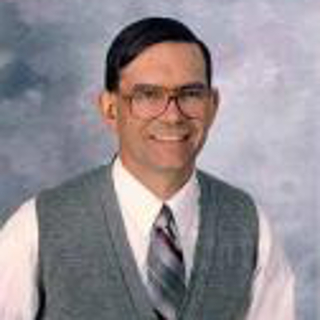 Dr. Charles C. Roberts, Jr.
C. Roberts Consulting Engineers, Inc.
2090 Brush Grove Rd, PO Box 118


Rochelle, IL 61068-0118
Office: +87755630398155614445
Introduction
Dr. Charles C. Roberts, Jr. is an engineering consultant in the areas of accident reconstruction, failure analysis, structural analysis, heat transfer, fire origin analysis, computer analysis, mechanics, and biomechanics. He is a registered professional engineer in Illinois, Iowa, Michigan, Minnesota, Missouri, Ohio, Kansas and South Dakota. Dr. Roberts has been involved in over 1500 cases as an expert witness since 1976 including trials and depositions.
---
Areas of Expertise
Accident Investigation
Accident Reconstruction
Admiralty & Maritime
Agricultural Engineering
Amusement Parks
Analytical Testing Labs
Automobile Mechanical & Body Repair
Automotive
Automotive Engineering
Bicycle
Biomechanics
Black Box/Data Recorder
Boilers
Bus & Truck Safety/Accident
Civil Engineering
Construction
Corrosion
Design Engineering
Driver Behavior
Electrical
Electrical Engineering
Environmental Engineering
Equipment & Machinery
Explosions
Failure Analysis
Fatigue
Fire
Fire Sprinkler Systems
Fitness Equipment
Forensic Engineering
Forklifts
Fuels
Glass
Hazardous Materials
Human Factors
Hydraulic Engineering
Industrial Engineering
Labels & Warnings
Ladders & Scaffolds
Latches & Fasteners
Lifts
Lighting & Illumination
Machine Guarding
Marine Engineering
Materials
Materials Engineering
Mechanical Engineering
Medical Devices
Metallurgy
Motorcycles
Occupational Medicine
Oil & Gas
OSHA
Packaging
Paint & Coatings
Patents
Personal Injury
Petroleum Engineering
Plumbing & HVAC
Polymers
Premises Liability
Products Liability
Professional Engineering
Railroad
Robotics
Roofing
Safety Engineering
Seat Belts & Air Bags
Slip, Trip & Fall
Software
Storage
Structural Engineering
Thermal Engineering
Tires
Tractors
Traffic/Highway Safety
Transportation Engineering
Transportation Safety
TurboMachinery
Vibration Analysis
Visibility
Water/Sewage Treatment Engineering
Welding
Wrongful Death
---