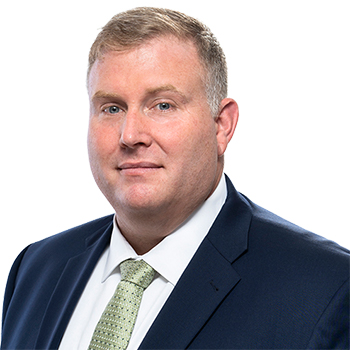 Chad Phillips, AP
Robson Forensic
Introduction
Chad Phillips is an Aviation and Mechanical expert with over 15 years of professional experience inspecting, maintaining, and repairing helicopters, airport equipment, and a broad range of industrial machinery/equipment. As a helicopter and aviation mechanic, Chad has extensive hands-on experience and training in hydraulic systems, flight controls, driveline, avionics, electrical and other complex systems, equipment, and tools. He also has experience in the operation of industrial trucks in warehouse environments, along with a wide variety of tools and equipment.

Chad served in the US Army on active duty, where his responsibilities were centered on the maintenance and inspection of aircraft, and the operation of cranes, tractors, forklifts, tugs, and off-road cargo trucks. During his deployment, he ensured mission readiness of assigned aircraft and was tasked with aircrew flight duties.

While working for the Sikorsky Aircraft Corporation, Chad earned certification as an airframe and powerplant (A&P) mechanic. During his nearly 15 years at Sikorsky, Chad frequently traveled internationally to troubleshoot, repair, and provide technical expertise and training on complex hydraulic, electrical, and mechanical systems for customer operations. The high profile projects that Chad was entrusted with directing and supervising includes work for the Canadian Air Force, Japanese Coast Guard, and Indian Coast Guard. Notably, Chad directed a multi-disciplinary support team tasked with the maintenance of the VH-92 Marine One helicopter in testing for service to the President of the United States.
---
Areas of Expertise
Airports/Airlines
Aviation
Electrical
Electrical Engineering
Equipment & Machinery
Forklifts
Helicopter/Heliport
Hydraulic Engineering
Mechanical Engineering
Power Tools
---
---
---