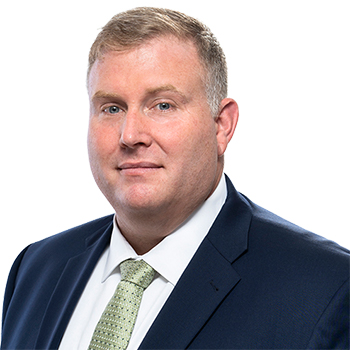 Chad Phillips, AP
Robson Forensic
Introduction
Aviation & Mechanical Expert

Chad Phillips is a mechanical expert with specialized experience involving helicopters and aviation related equipment. He has extensive hands-on experience and training in hydraulic, mechanical, and electrical systems and a broad range of equipment and tools. Chad applies his expertise to forensic casework involving helicopter maintenance and performance issues, and cases that require an analysis of equipment maintenance or workshop safety operations, including the use of powered tools and equipment.

For nearly fifteen years Chad was an airframe and powerplant (A&P) mechanic for the Sikorsky Aircraft Corporation. In this role, he traveled to locations worldwide to troubleshoot, repair, and provide technical expertise and training on complex hydraulic, electrical, and mechanical systems for customer operations. He was entrusted with directing and supervising high profile projects for the Canadian Air Force, Japanese Coast Guard, and Indian Coast Guard, not least of all being the direction of a multi-disciplinary support team tasked with the maintenance of the VH-92 Marine One helicopter in testing for service to the President of the United States.

During his undergraduate studies, Chad enlisted in the National Guard, and moonlighted as an industrial truck operator in a warehouse. Upon graduation, he served in the Army, where his duties centered on aircraft maintenance and inspection, as well as the operation of off-road cargo trucks, cranes, forklifts, tractors, and tugs. Prior to college Chad joined the Civil Air Patrol, and spent time restoring old cars, tractors, and any machinery he could get his hands on.
---
Areas of Expertise
Airports/Airlines
Aviation
Electrical
Electrical Engineering
Equipment & Machinery
Forklifts
Helicopter/Heliport
Hydraulic Engineering
Mechanical Engineering
Power Tools
---
---
---