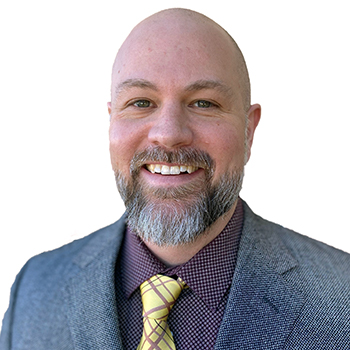 Carl P. Frick, Ph.D.
Robson Forensic Inc.
Introduction
Mechanical Engineer & Materials Science Expert

Carl Frick, Ph.D., is an expert in Materials Science and Mechanical Engineering. He has extensive experience experimentally analyzing materials for tensile strength and mechanical stiffness, as well as fracture behavior to determine if they meet specifications. As an expert at Robson Forensic, Dr. Frick applies his expertise to forensic investigations involving materials including polymers (i.e., plastics), composites, and metals.

Dr. Frick is a Professor and the Department Head of Mechanical Engineering at the Colorado School of Mines. Dr. Frick has led research projects investigating mechanical properties of materials proposed for various applications ranging from carbon fiber-reinforced composites, to plastic orthopedic devices, to 3D-printed gas turbine engine components. His research has addressed the suitability of materials for new applications, material substitutions in existing systems, and failure analysis to identify evidence of abuse, misuse, or material defect. His research projects have been supported by grants from the National Science Foundation (NSF), National Institutes of Health (NIH), National Aeronautics and Space Administration (NASA) and Department of Energy (DOE), in addition to other industry sponsors.

Dr. Frick received his Ph.D. in Mechanical Engineering from the University of Colorado at Boulder.
---
Areas of Expertise
Failure Analysis
Materials
Materials Engineering
Mechanical Engineering
Medical Devices
Metallurgy
Plastics
Products Liability
---
---
---