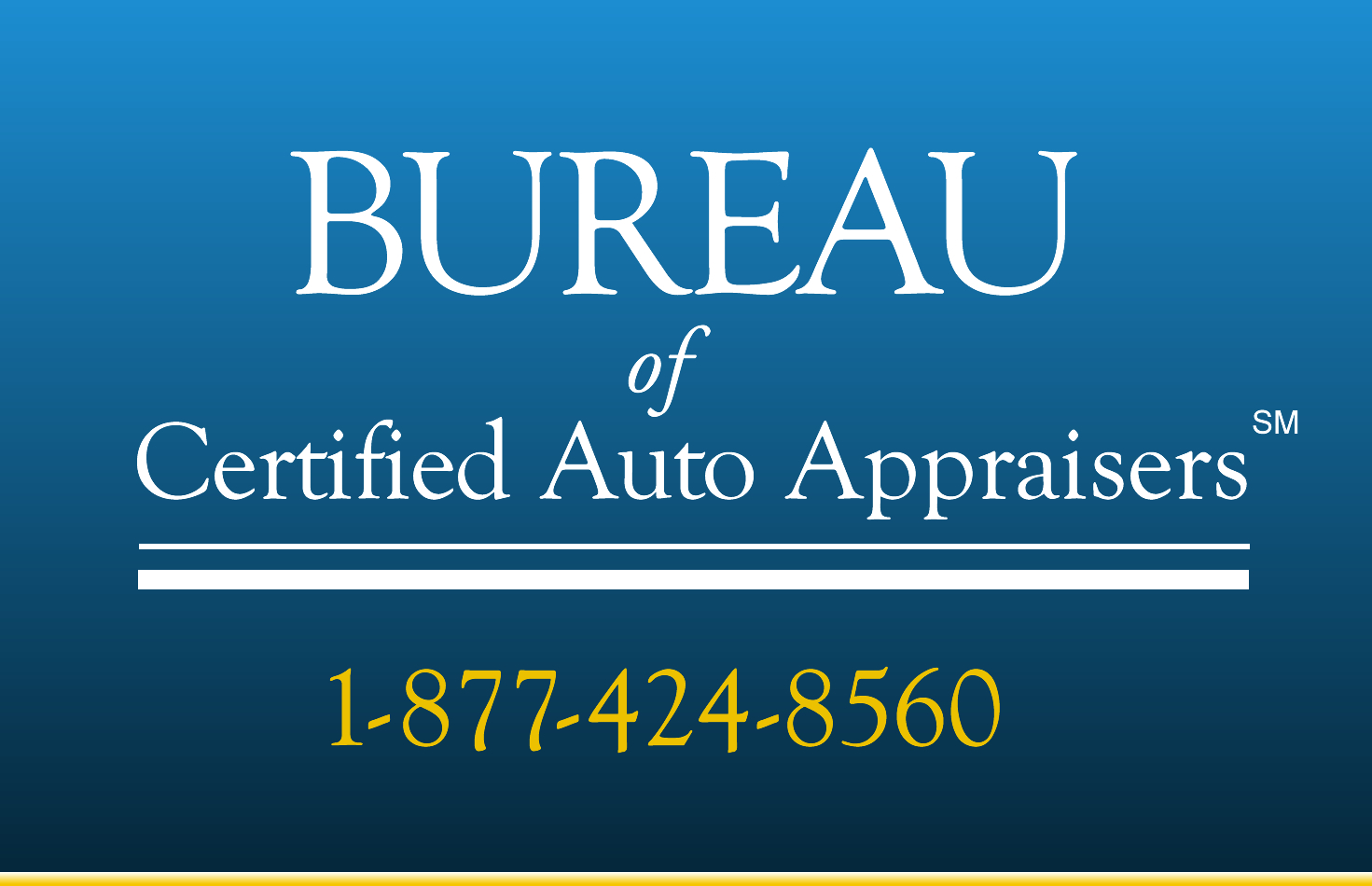 Bureau of Certified Auto Appraisers
Introduction
The Bureau of Certified Auto Appraisers administers the 40-hour online IACP Certified Auto Appraiser Certification Course and Final Exam. Find an IACP Certified Auto Appraiser in your area.

Are you interested in becoming an IACP Certified Auto Appraiser in your area? Join Today!

IACP Certified Auto Appraisers are preferred by most attorneys, judges, courts, banks / credit unions and insurance companies when relying on a fair, accurate and independent auto appraisal for scopes of appraisals including but not limited to: Diminished value, total loss, classic cars, personal property valuation, insurance claims, damage estimates, stolen vehicles, bank loans, pre-purchase inspections, court-ordered appraisals, actual cash value (ACV), GAP Total Loss, Divorce appraisals, estate appraisals, probate appraisals, manufactures defects, Deceptive Trade Practices (DTPA) consumer protection lawsuits, and Criminal / Civil cases involving vehicles.
---
Areas of Expertise
Automobile Appraisal
Machinery & Equipment Appraisal
Personal Property Valuation
---