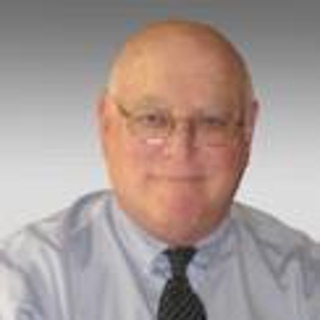 Bruce Silverman
SILVERMAN CONSULTING LLC
3168 Dona Mema Place
Studio City , CA 91604
Mobile: 310-200-7670
Office: 323-654-7659
Introduction
Bruce Silverman is one of America's most respected marketing-communication and branding experts. He served as EVP/Executive Creative Director at three of America's largest advertising agencies, as President of two of the nation's best independently-owned agencies, and as President/CEO of the principal U.S. unit of the world's largest media planning and buying agency. A long-time member of the Board of Directors of the American Association of Advertising Agencies (AAAA), Bruce also served as Vice Chairman of the Western Region of the AAAA and Vice President of the Los Angeles Advertising Agency Association.

Bruce is frequently called upon by law firms to serve as an expert witness on cases relating to trademark infringement, Lanham Act violations such as false/deceptive advertising, branding, marketing, advertising industry custom and practice and publicity rights. Bruce has testified in state and federal courts as well as before the Copyright Royalty Judges of the Library of Congress.

Bruce was the creative mind behind "Don't Leave Home Without It" for American Express, "Bullish on America" (Merrill Lynch), "Something Special in the Air" (American Airlines), "Not made in 'Nooo Yawk Ciddy" (Pace Picante), "The Shell Answer Man" and a dozen other award winning campaigns for such clients as IBM, Hershey's, Baskin-Robbins, Coldwell Banker, Sizzler, Suzuki, Pabst, Sanyo, Mattel, Greyhound and Post. He is particularly proud of the very successful tobacco-use prevention campaign he created and directed for the California Department of Health Services which became the prototype for virtually every anti-tobacco campaign in the world. At Initiative Media, he supervised more than $10 billion in annual media planning and buying for Disney, Electronic Arts, Carl's Jr., Taco Bell, Albertson's, Acura, Bally's Health & Fitness, Six Flags, America Online, the United States Navy and Yahoo!

Bruce has appeared frequently on television and radio and has been interviewed by The New York Times, The Wall Street Journal, The Washington Post, The New Yorker and many other newspapers and magazines as well as television and radio news programs on subjects relating to advertising and media. He has taught advertising at Pepperdine University and UCLA Extension, and has guest lectured at the UCLA Anderson School of Management, USC, California State University Northridge, California State University San Diego, California State University San Francisco, Rice University, Southern Methodist University, the University of Houston, the University of Texas, the Thunderbird School of Management, NYU, Stanford and the University of Hawaii. In 2009 he was the keynote speaker at the very first commencement exercises ever held by UCLA Extension.
---
Areas of Expertise
Advertising
Business
Entertainment & Media
Intellectual Property
International Marketing
Marketing
Public Opinion & Survey Research
Trade Secrets
Trademarks
---
Expert Background
Q:

Please list your professional accreditations, degrees, licenses, and certificates granted:

A:

BA, Adelphi University, Garden City NY. 1966.

Q:

Please list your affiliations or memberships in any professional and/or industry organizations:

A:

Former board member, American Association of Advertising; former Vice Chairman/Western Region, American Association of Advertising Agencies; former Vice President, Los Angeles Advertising Agencies Association; Member, Los Angeles Advertising Club

Q:

Please list any teaching or speaking experience you have had, including subject matter:

A:

Advertising instructor: Pepperdine University, UCLA Extension. Guest lecturer: UCLA Anderson School of Management, UCLA School of Public Health, University of Southern California, California State University Northridge, California State University San Diego, California State University San Francisco, Rice University, Southern Methodist University, the University of Houston, the University of Texas, the Thunderbird School of Management, NYU, Stanford and the University of Hawaii. Graduation speaker: UCLA Extension; many other speaking occasions; appearances on ABC 20/20 and other national television programs including CNN and MSNBC; interviewed many times on radio; quoted frequently in newspapers and magazines on advertising-related matters.

Q:

Have any of your accreditations ever been investigated, suspended or removed? (if yes, explain)

A:

No.

Q:

On how many occasions have you been retained as an expert?

A:

Retained as an expert 90 times (through September, 2017).

Q:

For what area(s) of expertise have you been retained as an expert?

A:

False and deceptive advertising; trademark infringement; branding; unfair competition; consumer confusion; value of publicity; media; advertising industry custom and practice; direct mail; direct response marketing; television advertising; radio advertising; newspaper advertising; billboard advertising

Q:

In what percentage of your cases were you retained by the plaintiff?

A:

60%

Q:

In what percentage of your cases were you retained by the defendant?

A:

40%

Q:

On how many occasions have you had your deposition taken?

A:

41

Q:

When was the last time you had your deposition taken?

A:

December 2017

Q:

On how many occasions have you been qualified by a court to give expert testimony?

A:

Many times.

Q:

On how many occasions have you testified as an expert in court or before an arbitrator?

A:

19 (as of September 2017)

Q:

For how many years have you worked with the legal industry as an expert?

A:

13

Q:

What services do you offer? (E.g.: consulting, testing, reports, site inspections etc.)

A:

Marketing, Advertising and Branding Consulting. As an expert witness, I've written more than 60 reports, visited retail locations, evaluated product/service claims, reviewed survey information, etc.

Q:

What is your hourly rate to consult with an attorney?

A:

$550 per hour

Q:

What is your hourly rate to review documents?

A:

$550 per hour (Please contact Mr. Silverman re retainer requirement)

Q:

What is your hourly rate to provide deposition testimony?

A:

$4,500 flat rate

Q:

What is your hourly rate to provide testimony at trial?

A:

$4,500 flat rate

Q:

Please list any fees other than those stated above (E.g.: travel expenses, copy fees, etc.)

A:

Local travel (within 30 miles of office): $275 per hour; Distance/Out-of town travel: $550 per hour up to $4,500 maxium per day; Automobile Mileage: IRS rate; Copies: .06; all other out-of-pocket expenses (e.g., air fare, hotels, parking, out-of-town meals, etc.) at cost
---
References
Jeremy T. Kamras
Arnold & Porter LLP
Three Embarcadero Center, Tenth Floor
San Francisco CA 94111-4024
(415) 471-3158
jeremy.kamras@aporter.com

Richard P. Sybert
Gordon & Rees LLP
101 W. Broadway, 16th Fl.
San Diego, CA 92101
Tel: (619) 696.6700
RSybert@gordonrees.com

Francis E. (Frank) Pierce III
Mateer & Harbert, P.A.
225 E. Robinson St., Ste 600
Orlando FL 32802
(407) 425-9044
fpierce@mateerharbert.com



---
---
---