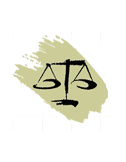 Dr. Bruce C Hemming
Microbe Inotech Laboratories, Inc.
11754 Westline Industrial Dr.
St. Louis , MO 63146
Office: 314-645-2177
Fax: 314-645-2544
Introduction
Dr. Bruce C. Hemming is President/CEO of Microbe Inotech Labortories, Inc. Microbe Inotech Laboratories, Inc. (the MiL, inc.), is a specialized, microbial analysis laboratory, expert at isolating, identifying, comparing and confirming microorganisms in medical healthcare, environmental, food, dairy and pharmaceutical and other manufactured product samples. Our in depth microbiological laboratories are staffed with skilled and knowledgeable microbiologists and biochemists. We provide quality and objective microbiological and specialized biochemical analytical services and expert witness testimony to a worldwide client base within these industries. Microbe Inotech Laboratories, Inc. also provides consulting in microbiological and regulatory affairs and is a member of the American Council of Independent Laboratories (ACIL) as well as ASTM International.

Dr. Bruce C. Hemming, Ph.D, our founder, serves as the responsible official (RO) for our registration as a select agent laboratory under programs of both the Center for Disease Control (CDC) and the U.S. Dept. of Agriculture (USDA). Samples of all types and in all matrices are rapidly analyzed using advanced instrumentation including the "lab on a chip" and quantitative real-time PCR detection and microarray technologies. Microorganisms are identified using the foregoing techniques which include repetitive PCR for "Bacterial Barcode" strain typing as well as identifications by GC-FAME analysis, Biolog assays and RiboPrint generation. Sequence analysis of 16S rRNA and 28S rRNA genes allows for the further identification and confirmation of bacteria, yeasts and other fungi. The laboratories recently moved into larger facilities (Fall, 2005) and have continued to expand their services for contract R&D of others as well as our own. New instrumentation includes the Nanodrop Spectrometer, Vidas (BioMerieux's Vitex ImunoDiagnostic System) and the Vitek2 Compact microbial identification system. Our company has also been awarded Small Business Innovation Research (SBIR) grants.
---
Areas of Expertise
Agricultural
Analytical Testing Labs
Biology
Biotechnology
Chemistry
Crops
DNA
Environmental
Evidence Analysis & Preservation
Hazardous Materials
Hazardous Waste
Industrial Hygiene & Mold
Lubricants
Microbiology
---