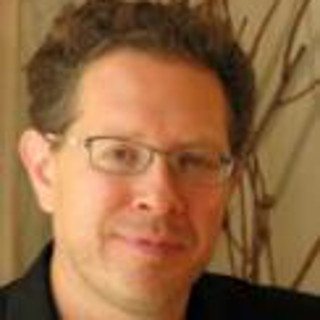 Bruce Abramson, JD, PhD
Based in NYC. Nexus to CA, DC, FL, NV.
New York , NY 10012
Mobile: 415-839-7311
Office: 646-688-4157
Introduction
Bruce Abramson, JD, PhD possesses a rare ability to express complex analyses in simple English. He has deployed this skill in many venues, but his focus for more than two decades has been expert testimony..

Dr. Abramson is an experienced technologist, economist, and attorney with a multidisciplinary practice representing clients in litigation, negotiation, growth, technology assessment, merger, and regulatory settings. His expertise includes valuing intellectual property and other asset classes; assessing damages and royalties; evaluating and deploying patents, products, digital copyrights, and technologies; devising growth strategies; drafting licenses, contracts, and patents; determining and predicting competitive effects and market responses; modeling and analyzing complex data; assembling and managing cross-functional teams; facilitating communication among engineering, management, and legal teams; marketing and cultivating client relationships; teaching, research, and public speaking; publishing books and articles on technology, business, and law.

He has served as an expert witness in numerous cases, testifying in several interrelated areas:
• Damages, including but not restricted to patent damages;
• Technology industry custom and practice in licensing, breach of contract, and business tort suits;
• Infringement, licensing, and damages and policy in patent, copyright, trademark, trade secret, and other IP cases;
• Technical aspects of selected soft-side technologies (software, Internet, business methods).
• The interplay between antitrust and IP laws.
In each of these areas, his experience combines working with counsel to devise and/or refine appropriate theories with conducting and presenting the actual analyses.

Dr. Abramson prides himself on providing his clients with a serious value advantage. He is particularly adept as a troubleshooter. Over the years, he has learned how to minimize overhead and hold costs down without sacrificing the quality of his work. He has also mastered working on tight deadlines—including engagements that arrive shortly after the last minute. Many of the clients upon whom he has conferred the greatest value are those who need help connecting their liability cases to a viable theory of damages, or of tailoring their discovery requests to ask the right questions.

Dr. Abramson is also a frequent public speaker who has contributed to the scholarly literature of Computer Science, Management Science, and Law. His general-audience books, Digital Phoenix and The Secret Circuit, explain the interplay among new technologies, the businesses that deploy them, the laws that regulate those businesses, and the policies that guide those laws.
---
Areas of Expertise
Antitrust
Communications
Copyrights
Intellectual Property
Internet
Licensing
Patents
Trade Secrets
Trademarks
---
Expert Background
Q:

Please list your professional accreditations, degrees, licenses, and certificates granted:

A:

J.D.        Georgetown University Law Center, 2000 
Ph.D.        Computer Science, Columbia University, 1987 
M.S.        Computer Science, Columbia University, 1985 
B.A.        Computer Science and Mathematics, Columbia University, 1983 

Certificate in Mediation    University of California, 2009 
Registered Patent Attorney  United States Patent and Trademark Office, 2013 

Admitted to the Bars of:    California, 2000; District of Columbia, 2001; New York, 2013 


Q:

On how many occasions have you been retained as an expert?

A:

50+

Q:

For what area(s) of expertise have you been retained as an expert?

A:

Damages;
Patent Damages;
IP Damages;
Licensing;
Patents;
Copyrights;
Trade Secrets;
Trademarks;
Antitrust;
Cybersquatting;
Tech Industry Custom & Practice;
Technology Policy;
IP Indemnification;

Q:

In what percentage of your cases were you retained by the plaintiff?

A:

50%

Q:

In what percentage of your cases were you retained by the defendant?

A:

50%

Q:

On how many occasions have you had your deposition taken?

A:

25+

Q:

For how many years have you worked with the legal industry as an expert?

A:

18+
---
References
Robert Juman
Partner, Quinn Emanuel Urquhart & Sullivan, LLP
robertjuman@quinnemanuel.com
212-849-7120

Robert J. Hantman
Founding Member, Hantman & Associates
rhantman@hantmanlaw.com
1-212-684-3933