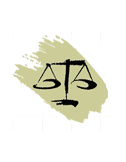 Dr. Brian P Jacks MD
9730 Wilshire Blvd. Suite 108
Beverly Hills , CA 90212
Office: 310-274-0684
Fax: 310-274-5049
Introduction
Brian P Jacks Md is Clinical Professor of Psychiatry at USC and doubly board certified in adult and child and adolescent psychiatry. He has over 30 years experience in forensic matters including personal injury, PTSD, sexual harrassment, childhood sexual abuse, malpractice,
bullying,psychopharmacology, and workers compensation.

He has testified over 50 times in court including Federal as well as Superior court. He has worked equally for defense as well as plaintiff.
---
Areas of Expertise
Child Abuse
Child Custody
Child Psychiatry
Child Sexual Abuse
Competency
Fitness for Duty Evaluation
Forensic Psychiatry
Malingering
Neuropsychiatry
Post Traumatic Stress Disorder
Psychiatry
Sexual Harassment/Discrimination
Testamentary Capacity
Undue Influence
---