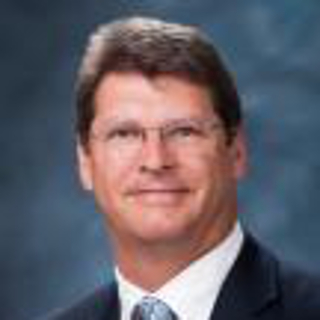 Dr. Brad A Case
Brad A. Case, MD, FACS
2536 Rimrock Ave, Ste. 400-321
Grand Junction , CO 81505
Office: 970-623-4104
Fax: 970-254-9060
Introduction
Dr. Brad A. Case is a highly trained General, Foregut, Colorectal, Endoscopic, Minimally Invasive and Bariatric Surgeon as well as Trauma & Critical Care.
He also has extensive training in Advanced Breast Surgery, Thoracic and Laparoscopic Surgery.
ATLS and ACLS certified, current
He has been a practicing surgeon for 22+ years--including private practice, government medicine and military medicine.
He has served as a medical expert for three years for Royal Medical Consultants and a private surgical consultant for the past 9 years.
Battalion Surgeon in the first Gulf War and Bronze Star Recipient.
Fellow, American College of Surgeons.
Member, Society of Critical Care Medicine
Member, American Society of Metobolic and Bariatric Surgery.
Member, American Society of Breast Surgeons.
Member, Society of Laparoendoscopic Surgeons.
---
Areas of Expertise
Bariatric Medicine
Colorectal Surgery
Dermatology
Emergency Medical Services
Gastroenterology
General Surgery
Health Care Economics
Hospital & Medical Ethics
Laparoscopic Surgery
Managed Care & HMOs
Medical Billing
Medical Credentialing
Medical Devices
Medical Fraud
Medical Insurance
Medical Malpractice
Medical Records
Medical Staffing
Nutrition
Oncology
OSHA
Personal Injury
Proctology
Trauma Surgery/Trauma Medicine
Vascular Surgery
Wrongful Death
---
Expert Background
Q:

Please list your professional accreditations, degrees, licenses, and certificates granted:

A:

M.D., Jefferson Medical College, Philadelphia, P.A.
M.S., Georgetown University, Washington, D.C.
B.A., Bucknell University, Lewisburg, P.A.

Q:

Please list your affiliations or memberships in any professional and/or industry organizations:

A:

Fellow, American College of Surgeons
Member, Society of Critical Care Medicine
Member, American Society of Metabolic & Bariatric Surgery
Member, American Society of Breast Surgeons
Member, Society of Laparoendoscopic Surgeons
Member, Colorado Chapter, American College of Surgeons
Member, Colorado Medical Society

Q:

Have any of your accreditations ever been investigated, suspended or removed? (if yes, explain)

A:

No

Q:

On how many occasions have you been retained as an expert?

A:

Numerous

Q:

For what area(s) of expertise have you been retained as an expert?

A:

General Surgery, Vascular Surgery, Bariatric Surgery, Thoracic Surgery, Surgical Complications, Breast Surgery, Oncologic Surgery, Wrongful Death, Medical Errors, Gallbladder Surgery, Hernia Surgery, Delay in Diagnosis, Standard of Care

Q:

In what percentage of your cases were you retained by the plaintiff?

A:

65%

Q:

In what percentage of your cases were you retained by the defendant?

A:

35%

Q:

On how many occasions have you had your deposition taken?

A:

7

Q:

When was the last time you had your deposition taken?

A:

2013

Q:

On how many occasions have you testified as an expert in court or before an arbitrator?

A:

Three

Q:

For how many years have you worked with the legal industry as an expert?

A:

Twelve

Q:

What services do you offer? (E.g.: consulting, testing, reports, site inspections etc.)

A:

Consulting, Reports, Surgical Opinion, Chart Reviews, Testimony, etc.

Q:

What is your hourly rate to consult with an attorney?

A:

Please email my office for a copy of my fee schedule- lisaacase@yahoo.com


Q:

What is your hourly rate to review documents?

A:

Please email my office for a copy of my fee schedule- lisaacase@yahoo.com


Q:

What is your hourly rate to provide deposition testimony?

A:

Please email my office for a copy of my fee schedule - lisaacase@yahoo.com

Q:

What is your hourly rate to provide testimony at trial?

A:

Please email my office for a copy of my fee schedule-- lisaacase@yahoo.com

Q:

Please list any fees other than those stated above (E.g.: travel expenses, copy fees, etc.)

A:

Travel expenses are based on a case-by-case basis
---
References
Robert Schwab
Law Offices of Robert Schwab
7557 Rambler Road
Suite 1465
Dallas, TX. 75231
972-509-5355




Robert "Mac" McLeod, Esq.
the mcleod firm
1200 plantation island drive s.
suite 140
st. augustine, fl. 32080
904-471-5007