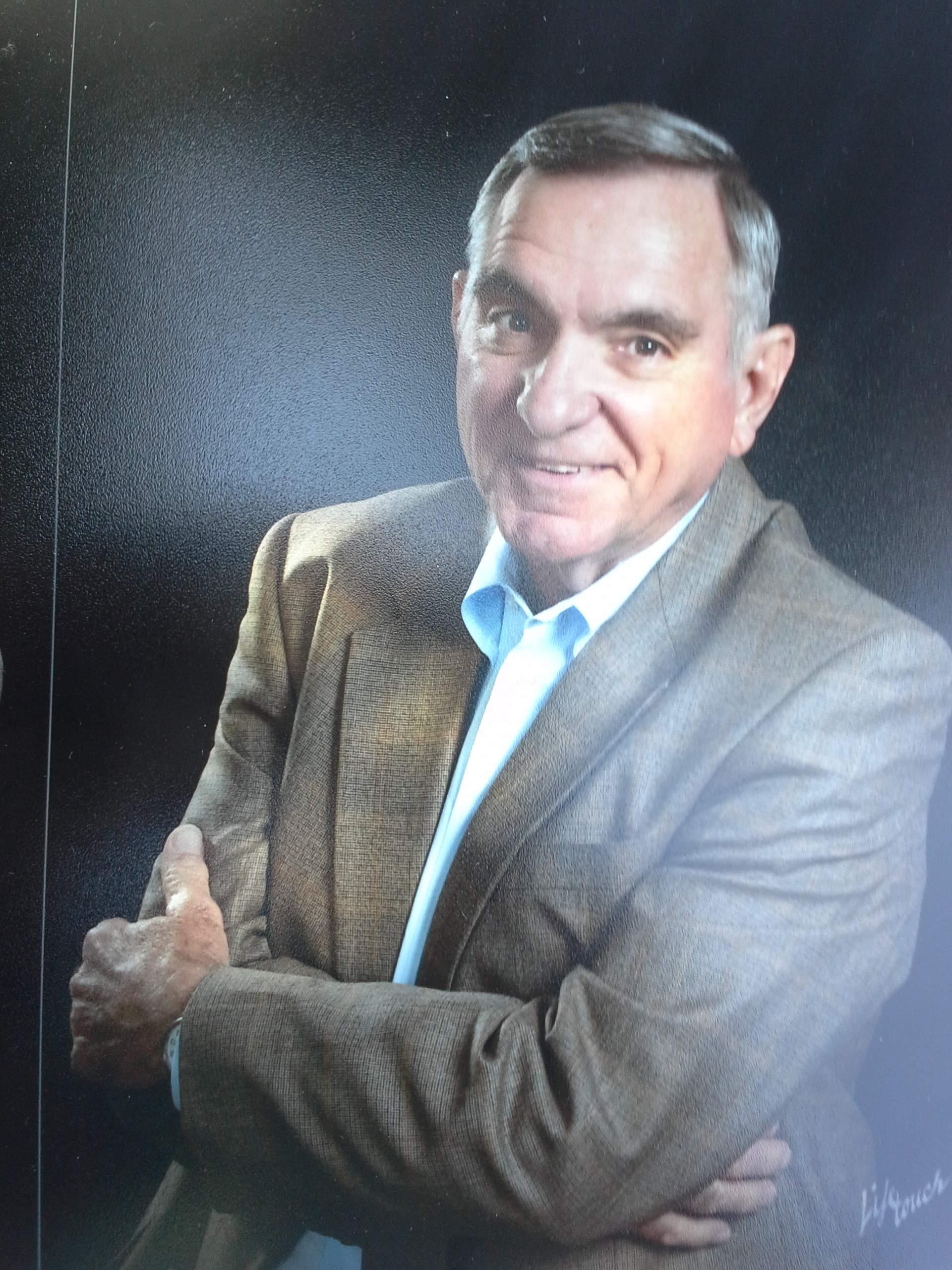 Mr. Bill Waites
Compupak Advanced Technology, Inc.
6336 Juneau Rd
Fort Worth , TX 76116
Mobile: 817-907-7621
Office: 817-738-3729
Introduction
Bill Waites, Forensics Expert Witness, has 40+ years of industry experience. I am a unique Commercial Litigation and Patent cross-industry IT expert focusing on Technology and Business Purpose Evidence. Many of my attorneys do not specialize in computer oriented cases. Attorney clients may become involved in an IT lawsuit either as the defendant or the plaintiff. The suit may result from the use of a product or a development contract or some other claim. The attorney needs an expert who understands the complaint, the technology, and the business method involved in the case.

My experience includes - Patents, Trade Secrets, Information Technology, Commercial Litigation, Software Engineering and Development Life Cycle, Project Management, Computers, Business Methods and Processes, Business Analysis, Business Transactions, Aerospace Engineering, Insurance Fraud, Email Fraud, E-Discovery, Software, IT Applications, Contract Deliverables and Breach, CAD/CAM, Sensor Based Automated Systems, Internet, Outsourcing, Industry Business Applications, Radio Frequency Identification – RFID chips. I am located in Texas and have no geographical boundaries.

I utilize cognitive skills to analyze and dissect case evidence, identify the meaningful forensics evidence, and communicate conclusions. Reports and testimony are prepared for lay people, technical people, and executives. Having development and business method solutions experience is of great benefit in both commercial and patent litigation.

Below is my detailed experience and qualifications. In brief, my 40+ year career has ranged from programmer/systems analyst and marketing to CEO. I have worked with start-ups to Fortune 500 including Fortune 10 companies.

My 40+-year career is centered on IT driven business methods, workflow, technological devices, and execution of business operations. If there is a computer chip involved I probably have some understanding of the technology and use.

My 33+ cases involved understanding business-oriented solutions and technology. Some experts frequently do not understand the business and associated technology functionality. Some experts do not understand the functionality of the patent. If it is patent case and the patent has a CPU, the patent can have the characteristics of an IT driven business solution. Software cases frequently are based on Software Development Life Cycle and project management failure.

The expert needs project management experience in business analysis and development tasks. This knowledge goes beyond technical skills. The expert witness must have knowledge of tasks used to develop a product and business analysis used to define deliverables. After business analysis does the "what" the developer then can do the "how".

Among my attorney clients are Locke, Lord; Kane, Russell; James Arnold; Cooley, Godward; Latham, Watkins; Kelly, Hart; Naman Howell; Smith, Vitullo; Strasburger and Price. My cases include testimony and consulting for cases in the U.S. District Courts for the Northern, Southern, and Eastern Districts of TX.

Before practicing as a forensic expert witness I was with IBM for 17 years as a software product developer, project manager, and in marketing; positions with leading software companies; executive experience with entrepreneurial companies; authoring entrepreneurial product evaluations for various stock exchanges; and cross industry assignments in such industries as manufacturing, aerospace, healthcare, software, public sector, financial, energy, distribution, retail, healthcare, CAD/CAM, automation, and logistics.

My employers and clients include Oracle, Computer Associates, Cullinet Software Systems, General Dynamics, Boeing, BT Systems, Computer Sciences, Verizon, DOD, Blue Cross/Blue Shield, Federal Insurance, EDS, and Texas State Optical.

Experience as both a customer and a vendor gives me unique insights in understanding and analyzing evidence for testimony and reports.

My methodology:
Gather information and data from client personnel and from documentation.
Analyze information and data for forensics evidence to be presented in testimony and reports.
Use the available evidence to determine the real essence of the case.
Compare contract defined deliverables with what was delivered.
Compare promised dates with actual dates.
Construct "Infringement" and "Prior Art" matrices (charts) with analysis for patent cases and define business method.
Construct "Complaint" and analysis matrices for other cases.
Prepare Testimony around the essence of the case.
Construct and Present Report focusing on the forensics of the essence of the case.

I am also an independent oil lease owner and operator. That keeps me grounded in the commercial world.
---
Areas of Expertise
Business
Business Valuation
Communications
Computer Security
Computers
Contracts
Copyrights
Corporate Governance
Data Communications
Document Examination
Economics
Electronic Discovery
Finance
Forensic Engineering
Import/Export
Information Technology
Intellectual Property
Internet
Logistics/Freight Forwarding
Networking
Patents
Sales
Software
Software Engineering
Supply Chain
Technology
Telecommunications
Telephony
Utilities
Warehouse Operations
Wireless Technology
---
Expert Background
Q:

Please list your professional accreditations, degrees, licenses, and certificates granted:

A:

Education:
General Engineering with BS in Applied Mathematics, Lamar University
Post graduate work in Applied Mathematics, University of Washington
MBA (designated as MS Management Science), M.J. Neely College of Business, Texas Christian University
Post graduate work in Economics Statistics
CLE credits in:
Electronic Discovery Roundtable
E-Recovery Tool: Improved Processes for Online Review and Production
Electronic Production and Government Agencies
Legal Arguments and Strategies: Requesting and Producing Electronic Evidence
Certificate in Work Process Mapping – University of Texas at Austin
Certificate in Legal Aspects of Contracts – University of Texas at Arlington
Certificate in Marketing - University of Texas at Arlington
Certificate in Use Case Analysis and Requirements Definition –University of Texas at Austin
CLE/PDU Park University:
Certificate Fundamentals of Project Management
Certificate Project Management Workshop
Certificate Project Management Advanced
Certificate Managing Multiple Priorities, Projects, and Deadlines
Certificate Developing Emotional Intelligence
Certificate Professional Communication: What Message Are You Sending
Certificate Leadership, Team-Building and Coaching Skills for Managers and Supervisors
Certificate How to Read, Interpret, and Troubleshoot Contracts
Certificate Dealing with Difficult People
Certificate Finance and Accounting for Non-Financial People
Certificate How Managers Become Great Leaders
Certificate Microsoft Excel Basics
Certificate Microsoft Excel Beyond the Basics


Q:

Please list your affiliations or memberships in any professional and/or industry organizations:

A:

Value Added Resellers National Association
Tarrant County College Small Business Advisory Board-Fort Worth, TX


Q:

Please list any teaching or speaking experience you have had, including subject matter:

A:

Adjunct Faculty University of Texas at Arlington,
Policy and Strategy BBA capstone course, Human Resources Management, Labor Relations, Basic Management Principles
Adjunct Faculty Tarrant County College - Ft Worth, TX, Small Business Management
Greater than 300 seminars, presentations, and conferences on Business and Information Technology
Taught multiple courses and seminars in IT and Business Integration with Technology

Q:

Have any of your accreditations ever been investigated, suspended or removed? (if yes, explain)

A:

No

Q:

On how many occasions have you been retained as an expert?

A:

30+

Q:

For what area(s) of expertise have you been retained as an expert?

A:

Intellectual Property, Patents, Project Management, Software Development Life Cycle, Software Development Costing, Logistics, Software Applications Analysis, Business Methods and Processes, Healthcare Software, Electronic Safes, Automation, Economic Analysis and Evaluation, Computer Functions, Commercial Transactions, Contract Analysis and Deliverables Interpretation, Outsourcing, E-Discovery, E-Recovery, Data Recovery, File Recovery, Email Recovery, Forensics, Telecommunications, Internet Speed and Path Trace Analysis, Data Theft, Backup, Product Development Life Cycle, Software Development Life Cycle, Computer Aided Manufacturing, Computer Aided Design, Internet Theft of Proprietary Information, Email Fraud, Insurance Computer Fraud

Q:

In what percentage of your cases were you retained by the plaintiff?

A:

40

Q:

In what percentage of your cases were you retained by the defendant?

A:

60

Q:

On how many occasions have you had your deposition taken?

A:

8

Q:

When was the last time you had your deposition taken?

A:

2015

Q:

On how many occasions have you been qualified by a court to give expert testimony?

A:

20+

Q:

On how many occasions have you testified as an expert in court or before an arbitrator?

A:

1

Q:

For how many years have you worked with the legal industry as an expert?

A:

14

Q:

What services do you offer? (E.g.: consulting, testing, reports, site inspections etc.)

A:

ó Deposition and testimony, research and investigation
óConsulting, reports, site inspections, damage assessment, insurance valuations project management, business process analysis and management, business plan analysis and development, business operations analysis and improvement
ó Interpretation of contract scope of effort and contract deliverables
ó Patent analysis and interpretation
ó Complex technical and business issues
ó Translate technical terminology into common everyday language
ó Cross industry knowledge - manufacturing, , telecommunications, legal, process, logistics, distribution, aerospace, defense, financial, retail, healthcare
ó Computer and information technology, factory and process automation, physical processes
ó Program and project management, software development and implementation
ó Software applications analysis
ó Equipment and product valuation
ó Communicate with executives, technologists, users, legal, financial, and lay people
ó Business and technology strategies


Q:

What is your hourly rate to consult with an attorney?

A:

Varies

Q:

What is your hourly rate to review documents?

A:

Varies

Q:

What is your hourly rate to provide deposition testimony?

A:

Varies

Q:

What is your hourly rate to provide testimony at trial?

A:

Varies

Q:

Please list any fees other than those stated above (E.g.: travel expenses, copy fees, etc.)

A:

Travel and incidental expenses
---
---
---