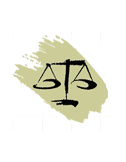 Barbara A Frederiksen-Cross
Frederiksen Software, Inc.
25 NW 23rd Place, Suite 6, PMB 171
Portland , OR 97210
Introduction
Ms. Frederiksen-Cross has over 38 years experience as a software developer, systems administrator, and forensic software analyst. She has been accepted in State and Federal Courts as an expert in computer software design and development, the recovery, preservation, and analysis of computer-based evidence, and computer systems' capacity issues. Ms. Frederiksen-Cross provides forensic analysis for intellectual properties litigation and civil or criminal cases that involve computer-based evidence. She has experience with discovery and analysis of computer-based evidence relating to very large scale evidence productions. She also provides non-litigation services in the context of software audits, technical due diligence for mergers and acquisitions, and internal investigations.
---
Areas of Expertise
Computers
Data Communications
Electronic Discovery
Information Technology
Intellectual Property
Internet
Patents
Robotics
Software
Software Engineering
---