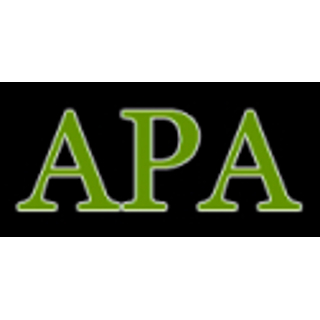 Associated Power Analysts, Inc.
P. O. Box 11136
College Station , TX 77842
Office: 979-696-0010
Fax: 979-696-7071
Introduction
APA offers forensic engineering and expert witness services in electric power and energy including personal injury, fires and explosions, contracts and rates, regulatory matters, intellectual property, and reliability of systems and equipment. Our Principals possess outstanding qualifications and experience in the electric power and energy field and have assisted many clients in state and federal courts and regulatory agencies as well as in special investigations.
---
Areas of Expertise
Accident Investigation
Accident Reconstruction
Contracts
Electrical
Electrical Engineering
Equipment & Machinery
Failure Analysis
Fire
Forensic Engineering
Mechanical Engineering
---
Expert Background
Q:

Please list your professional accreditations, degrees, licenses, and certificates granted:

A:

Please see our website

Q:

Please list your affiliations or memberships in any professional and/or industry organizations:

A:

Please see our website

Q:

Please list any teaching or speaking experience you have had, including subject matter:

A:

Please see our website

Q:

Have any of your accreditations ever been investigated, suspended or removed? (if yes, explain)

A:

No

Q:

On how many occasions have you been retained as an expert?

A:

Principals have been retained as experts more than 300 times

Q:

For what area(s) of expertise have you been retained as an expert?

A:

Please see our website

Q:

In what percentage of your cases were you retained by the plaintiff?

A:

Retained by plaintiffs in about 50% of cases

Q:

In what percentage of your cases were you retained by the defendant?

A:

Retained by defendant in about 50% of cases

Q:

On how many occasions have you had your deposition taken?

A:

Principals deposed about 200 times

Q:

When was the last time you had your deposition taken?

A:

Last deposition was in 2014

Q:

For how many years have you worked with the legal industry as an expert?

A:

Principals have worked with legal industry as an expert or consultant for an aggregate of about 75 years

Q:

What services do you offer? (E.g.: consulting, testing, reports, site inspections etc.)

A:

See our website

Q:

What is your hourly rate to consult with an attorney?

A:

Please call us for a fee quote
---
References
Rick Harrison
Fritz, Byrne, Head & Harrison
98 San Jacinto Blvd., Suite 2000
Austin, TX 78701
512-476-2020
rharrison@fbhh.com

James K. LaRoe
Law Offices of James K. LaRoe, PC
700 Premier Place
5910 North Central Expressway
Dallas, TX 75206
214-219-9000
jlaroe@laroepc.com

Lambeth Townsend
Lloyd, Gosselink, Rochelle & Townsend
816 Congress Ave., Suite 1900
Austin, TX 78701
512-322-5830
ltownsend@lglawfirm.com

---
---