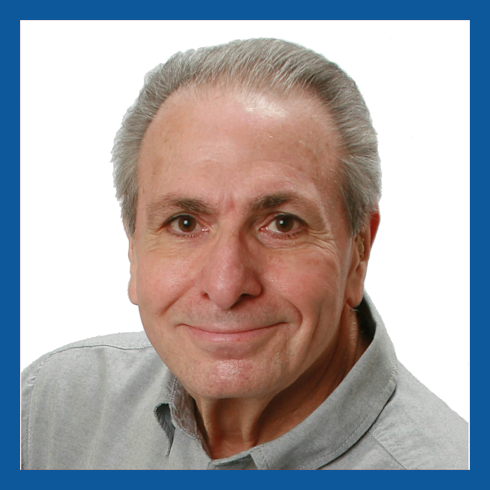 Dr. Art Eckstat
Personal Injury Lawsuits Consultant
9221 E. Baseline Rd. #109-245
Mesa , AZ 85209
Office: 602-670-9651
Fax: 480-380-2551
Introduction
Why Fail to Prevail Because You Don't Know the Right Story?
Dr. Eckstat Uncovers What Really Happened When Someone's Injured.
Know the HOW (Actual Cause) and the WHY (Proximate Cause) of an injury BEFORE you pursue or dispute a claim.

Why Miss What Could Be A Critical Factor In Your Case? Get Your Personal Injury Claim Merit Checklist that is praised by trial attorneys at https://lawsuitsconsultant.com. Your checklist contains 99 factors to consider before and while pursuing or refuting a claim Why find yourself sadly thinking, "I sure wish I knew that sooner!"

Services Offered
• Complimentary Case/Claim Discussion that often provides all the information required to determine how to proceed
• Free Personal Injury Claim Checklist (99 factors to consider that could be critical to your case)
• A Unique Upfront "Case Merit Evaluation" makes or saves you money without the need for a retainer engagement
• Document Reviews for Veracity (Your side or Opposing side)
• Engineering Consultant
• Expert Witness
In most cases where I am retained, my Initial Draft Expert Report is sufficient to result in case settlement.

Plaintiff Attorneys: Are you taking on an Unwinnable or Under-performing Case?
Defense Counsel: Is that Claim Valid? Is Your Client Better-Served Settling or Disputing the Claim?
ADR Arbitrators or Mediators: Do Both Sides Understand the Evidence?

I understand and can explain how and why things break or malfunction. I am an experienced consultant and expert witness (both testifying and non-testifying) specializing in products liability and personal injury matters, including wrongful death, involving a wide variety of Consumer and Industrial products. I possess a Mechanical Engineering degree, an earned doctorate, and expertise in many areas ranging from aircraft to watercraft, including firearms and motorcycles. My services are retained by both plaintiffs and defendants.

• I work effectively with counsel anywhere in the litigation cycle including helping you choose winnable cases and avoid losers, assisting in crafting a technically accurate complaint, and supporting a case at any point, including being brought in late as a rebuttal witness
• Experienced forensic investigator using the Scientific Method of Investigation
• A long demonstrated history of seeing what others have missed
• Adept at formulating targeted discovery interrogatories, rather than fishing expeditions, and questions for opposing experts
• Adept at finding discrepancies and inaccuracies in documents including claims, depositions and testimony of others
• Excellent report writer who accurately and concisely presents findings in an understandable manner, including whether alternative theories are supported by the evidence. In most cases, my Initial Expert Report has been sufficient to result in case settlement.
• Unflappable! Respectful, but not intimidated by opposing counsel

I have over 30 years of experience in gas turbine engine design, development, certification, manufacture, installation, system integration, maintenance, testing, troubleshooting, forensic investigation, and customer support. I am recognized as the world's leading expert on a family of Auxiliary Power Units (APUs) used in both Commercial and Military airborne and ground applications. I have been retained as a testifying expert in landmark lawsuits involving the source of aircraft cabin air contamination.

I was honored as a Contributor to Aviation History by Donald Engen, Director of the Smithsonian National Air and Space Museum, in a ceremony at the museum in Washington, DC.
---
Areas of Expertise
Accident Investigation
Consumer Products
Failure Analysis
Firearms & Ballistics
Gas Turbine Engineering
Motorcycles
Personal Injury
Products Liability
Sports & Recreation
Wrongful Death
---
Expert Background
Q:

Please list your professional accreditations, degrees, licenses, and certificates granted:

A:

Bachelor of Science, Mechanical Engineering (BSME);
Master of Business Administration (MBA);
Doctor of Business Administration (DBA);
Certified Fire and Explosion Investigator (NAFI CFEI) (Expired);
Federally Licensed Gunsmith (Current Federal Firearms License allows receiving and shipping firearms for analysis)

Q:

Please list your affiliations or memberships in any professional and/or industry organizations:

A:

American Gunsmithing Association;
American Society of Mechanical Engineers (ASME);
National Association of Fire Investigators (NAFI) (Expired);
SAE International (Society of Automotive Engineers)

Q:

Please list any teaching or speaking experience you have had, including subject matter:

A:

I authored and presented a State Bar of Arizona Continuing Legal Education (CLE) video on "How to Avoid Losing Cases and Get Winners" and a CLE titled "Will That Product Liability Personal Injury Claim Prevail?"
I have extensive teaching and speaking experience in the areas of Aircraft and Ground Gas Turbine Engines, Human Potential, Gender Communication, Team Building and Communication, Continuous Improvement, Customer Communication, Change Management and Conflict Management. I teach advanced Defensive Driving techniques on a life-size vehicle simulator.

Q:

Have any of your accreditations ever been investigated, suspended or removed? (if yes, explain)

A:

No.

Q:

For what area(s) of expertise have you been retained as an expert?

A:

Consumer and Industrial Products Liability and Personal Injury; Vehicle and Firearms Personal Injury and Death; Gas Turbine Engines; Fire Investigation.

Q:

In what percentage of your cases were you retained by the plaintiff?

A:

85%

Q:

In what percentage of your cases were you retained by the defendant?

A:

15%

Q:

On how many occasions have you had your deposition taken?

A:

In most cases, my Initial Expert Report was all that was required to result in a settlement.

Q:

On how many occasions have you been qualified by a court to give expert testimony?

A:

Most cases are settled without trial.

Q:

On how many occasions have you testified as an expert in court or before an arbitrator?

A:

Most cases are settled without trial.

Q:

For how many years have you worked with the legal industry as an expert?

A:

Over twenty

Q:

What services do you offer? (E.g.: consulting, testing, reports, site inspections etc.)

A:

Attorney Consulting:
- Helping Plaintiff Attorneys Choose, Craft and Conduct Winnable Cases and Avoid the Losing or Under-performing cases
- Helping Defense Attorneys determine the validity and merits of injury claims
- Training Attorneys and staff on how to assess the validity and merits of products liability claims
Consulting and Testifying Expert Witness in Products Liability Personal Injury matters including Wrongful Death.
Forensic Examinations and Reports

Q:

Please list any fees other than those stated above (E.g.: travel expenses, copy fees, etc.)

A:

Availability of a "Case Merit Evaluation" consultation where we review the apparent Merits and Red Flags of a products liability personal injury claim. Your Case Merit Evaluation does not require a retainer fee or further obligation and can be performed at a fraction of the cost of a typical retainer fee.
---
---
References
https://lawsuitsconsultant.com/testimonials/
---
---
---