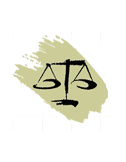 Anthony C Chang M.D., M.B.A., M.P.H.
9 Pacific Vista
Laguna Beach , CA 92651
Introduction
Twenty five year experience in expert witness work in pediatric cardiology and intensive care cases as well as teaching at the national and international levels in cardiology and innovation.
Areas of expertise include: congenital and pediatric heart disease, perioperative care, sudden cardiac death, and heart failure.
---
Areas of Expertise
Cardiology
Cardiovascular Surgery
Critical Care Medicine
Pediatrics
---