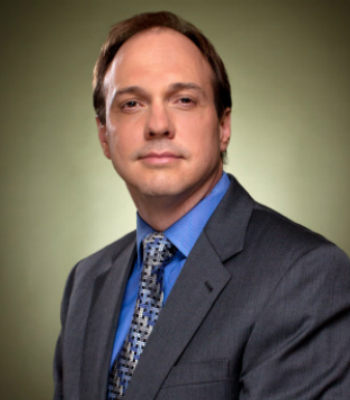 Dr. Andrew H Roper
Catalyst Economic Consulting
331 Carmelita Drive


Mountain View, CA 94040
Introduction
Dr. Roper is an experienced expert witness with significant testimony experience in high stakes litigation. He has been retained by numerous AmLaw100 clients.

Dr. Roper is an expert in the fields of securities markets and valuation, asset management, corporate transactions, and damages. He provides expert testimony in matters requiring analysis of reliance, materiality, causation, and damages. This testimony spans individual actions and class actions. His testimony experience includes matters involving alleged fraud, breach of contract, breach of fiduciary duty, and negligence in such industries as financial institutions, high tech, telecommunications, pharmaceuticals, professional services, and durable and nondurable goods.

He has provided expert testimony in litigation matters and in internal investigations involving international regulatory bodies such as the Securities Exchange Commission, the Department of Justice, the Department of Labor, the Financial Services Authority, and various other international regulatory agencies.

Dr. Roper is the author of numerous refereed journal articles. His research ranks in the top 10% of downloaded authors on SSRN, a research sharing platform used among academics and is highly cited.

Dr. Roper served on the faculties of the Stanford Law School, the University of Wisconsin Business School, and the Sanford School of Public Policy at Duke University.

Doctor Roper holds a Ph.D. in Finance from Duke University and M.A. in Economics from the University of California, Davis.

Prior to forming Catalyst Economic Consulting LLC, Dr. Roper served as an Executive Vice President at Compass Lexecon where he now serves as a Senior Consultant. Dr. Roper also served as a Vice President at Cornerstone Research.
---
Areas of Expertise
Business Valuation
Finance
Lost Profits
Mergers & Acquisitions
Securities
---
Expert Background
Q:

Please list your professional accreditations, degrees, licenses, and certificates granted:

A:

Ph.D. Finance Duke University
MA Economic University of California at Davis
BA Washington and Lee University

Q:

Please list any teaching or speaking experience you have had, including subject matter:

A:

Stanford Law School: Designed and taught the nation's first impracticum on economic analysis used in class action litigation with heavy focus on securities litigation.

University of Wisconsin Business School: Corporate Finance, Valuation, Asset Pricing, Empirical Methods in Finance

Duke University: Corporate Finance, International Finance

University of California Davis: Finance, Micro Economics, Macro Economics, International Trade, International Monetary Economics

Q:

Have any of your accreditations ever been investigated, suspended or removed? (if yes, explain)

A:

No.

Q:

On how many occasions have you been retained as an expert?

A:

Over 30 times retained as expert. Reports given in about 15. Depositions in about 13. Testimony before trier of fact in 3.

Q:

For what area(s) of expertise have you been retained as an expert?

A:

Securities Class Action Litigation (Rule 10b-5, Section 10, Section 11)
Contract Dispute (Breach of Fiduciary Duty and Negligence Claims)
Consumer Fraud and Product Liability (Class Certification)
Transfer Pricing (Valuation)
Various valuation related matters involving business valuations, private equity valuations, security valuations, derivative valuations, and other structured financial product valuations.

Q:

In what percentage of your cases were you retained by the plaintiff?

A:

25%

Q:

In what percentage of your cases were you retained by the defendant?

A:

75%

Q:

On how many occasions have you had your deposition taken?

A:

13

Q:

On how many occasions have you been qualified by a court to give expert testimony?

A:

Never been not qualified. Qualified explicitly in market efficiency, event studies, and valuation. No successful Dauberts or limitations placed on my testimony. Have helped counsel to successfully Daubert multiple opposing economic or finance experts.

Q:

On how many occasions have you testified as an expert in court or before an arbitrator?

A:

4

3 hearings at class certification
1 trial


Q:

For how many years have you worked with the legal industry as an expert?

A:

15

Q:

What services do you offer? (E.g.: consulting, testing, reports, site inspections etc.)

A:

consulting, report or declaration, deposition prep, report review

Q:

What is your hourly rate to consult with an attorney?

A:

650

Q:

What is your hourly rate to review documents?

A:

650

Q:

What is your hourly rate to provide deposition testimony?

A:

650

Q:

What is your hourly rate to provide testimony at trial?

A:

650

Q:

Please list any fees other than those stated above (E.g.: travel expenses, copy fees, etc.)

A:

travel expenses, out of pocket expenses related to research (data etc.)
---
---
---