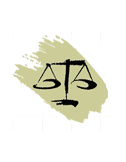 Dr. Andrew Larson
Flourishing Health, Inc.
1950 Portage Lndg N
North Palm Beach , FL 33408
Mobile: 561-906-2854
Office: 561-964-1632
Fax: 561-964-1636
Introduction
Dr. Andrew Larson, MD, FACS, FASMBS is a board certified general surgeon with an active practice in urban south Florida for more than fifteen years. He has extensive interest and experience with surgery of the stomach, bowel, gallbladder, colon, breast, and thyroid, as well as experience with wound care, hernia surgery, and surgeries on the skin and soft tissues. He is also skilled with laparoscopic surgeries and has subspecialty interest and experience in bariatric (weight loss) surgery including lap band, sleeve, gastric bypass, and surgeries to revise bariatric surgical procedures. In the past he has run an internationally recognized Center of Excellence in bariatric surgery and he has performed bariatric surgery upon and actively follows nearly two thousand patients. Dr. Larson is on the affiliate faculty for the University of Miami's Miller School of Medicine.
---
Areas of Expertise
Bariatric Medicine
Colorectal Surgery
General Surgery
Independent Medical Examinations
Laparoscopic Surgery
Medical Devices
Nutrition
Wound Care/Pressure Sores
---
---
---