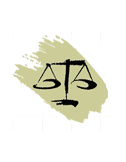 Allwin Barrow
OSS Law Enforcement Advisors
19018 Candleview Dr.
Spring , TX 77388
Mobile: 281-288-9190
Office: 281-288-9190
Introduction
Joined OSS and OSS Academy® after reaching a
distinguished 40-year mark in law enforcement career in the public and private sector. Of
this, 20+ years as a Chief of Police and Interim Chief in eight police departments
throughout Texas, and as a consultant to over 40 additional enforcement agencies
throughout the US. As a Chief, recognized and received awards for innovative police
practices by both federal and state organizations where he assisted in policy
development, improved service delivery systems, training, and improved citizen
relationships. As an instructor/facilitator for the Department of Defense and the
Department of Justice, he developed programs in risk management, community coalition
building, and team training. At one point in his career, Chief Barrow was President and
COO for a security contracting firm where he conducted security audits, risk
assessments, vulnerability assessments, as well as planning and implementing security
measures for hospitals, shopping centers, government facilities, and private corporations.
Chief Barrow has also served as an Adjunct Professor at two Texas universities, teaching
criminal justice and private security.
---
Areas of Expertise
Criminal Law
Jails & Prisons
Law Enforcement
Police Procedures
Premises Liability
Security Management
---
---
---
---