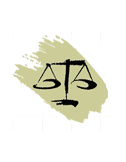 Allan D. Kleiner
P.O. Box 516
Vista , CA 92085
Introduction
In addition to over 40 years of Construction area experience, does your expert have an extraordinary resume of Legal Education, Knowledge, Training, Skills and Experience as an expert, which includes a Law Degree1, extensive post law school trial training2, and Arbitration and Mediation experience3?
If not, please give me a call.

1. Sandra Day O'Connor College of Law at ASU. (MLS expected 2017)
2. Continuing Legal Education And Training 2008 to Date
Los Angeles County Bar Association Trial Advocacy Project (TAP): (iTAP Alumni 2009). Member of the instructional team.
(References available on request).
3 . Los Angeles County Bar Association Dispute Resolution Services:
Los Angeles County Bar and State Bar Arbitrator and Mediator:
Accepted Arbitrator and Mediator, State Bar of California for the LACBA's, and SDBA's Attorney/Client Mediation and Arbitration Services.
---
Areas of Expertise
Brick & Stone
Building Codes
Building Contractor Liability
Concrete/Cement
Construction Damages
Construction Safety
Industrial Hygiene & Mold
OSHA
Ramp & Stairs
Waterproofing
---