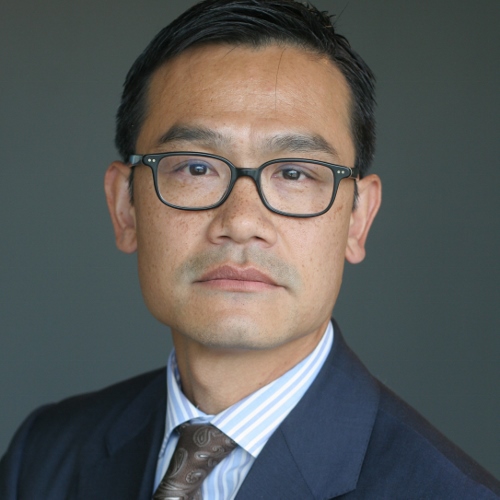 Albert Lee, Ph.D.
Summit Consulting
601 New Jersey Ave NW, Suite 400
Washington , DC 20001
Introduction
I am a trained economist, with a Ph.D. and M.A. in economics from the University of California at Los Angeles (UCLA) in 1999 and 1996, respectively. Since 2003, I have been the Founding Principal and Senior Economist at Summit Consulting, LLC, a quantitative consultancy in Washington, D.C.

My research, teaching, and professional practice have focused on econometric modeling and statistical sampling. In addition to my academic research and teaching, I have developed, estimated, and verified econometric models on numerous occasions including for various federal agencies such as the U.S. Department of Housing and Urban Development (HUD), the U.S. Department of Agriculture (USDA), and the U.S. Small Business Administration (SBA). Many of these assignments concerned residential mortgage loans. For example, as a subject matter expert for HUD, I developed econometric models to evaluate Federal Housing Administration (FHA) Mutual Mortgage Insurance Fund (MMIF) forward and reverse mortgage loan portfolios for the 2013 Independent Actuarial Review. I have published articles in peer-reviewed and industry journals on topics of mathematics, economics, and real estate finance.
---
Areas of Expertise
Actuary - Actuarial
Contracts
Economics
ERISA
Labor Law
Lost Profits
Pensions
Real Estate Valuation
Statistics
---
Expert Background
Q:

Please list your professional accreditations, degrees, licenses, and certificates granted:

A:

Ph.D. in economics, University of California, Los Angeles, 1999
M.A. in economics, University of California, Los Angeles, 1996
B.A. in economics (cum laude), University of Southern California, 1992
B.A. in mathematics (cum laude), University of Southern California, 1992
American Statistical Association (ASA) Accredited Statistical Professional, 2012

Q:

Please list your affiliations or memberships in any professional and/or industry organizations:

A:

American Economic Association
American Statistical Association
Econometric Society
National Association for Business Economics
Washington Statistical Society

Q:

Please list any teaching or speaking experience you have had, including subject matter:

A:

Adjunct Associate Professor, School of International and Public Affairs, Columbia University, spring 2013
Adjunct Assistant Professor, Department of International Public Affairs, Columbia University, spring 2004
Visiting Assistant Professor, Department of Legislative Affairs, George Washington University, fall 2003
Visiting Assistant Professor, Department of Statistics, UCLA, 1999

Q:

Have any of your accreditations ever been investigated, suspended or removed? (if yes, explain)

A:

No

Q:

For what area(s) of expertise have you been retained as an expert?

A:

Economics, Econometrics, Statistics, Automated Valuation Models for Real Estate

Q:

What services do you offer? (E.g.: consulting, testing, reports, site inspections etc.)

A:

Consulting, data analytics, testing, modeling, reports

Q:

What is your hourly rate to consult with an attorney?

A:

Please contact for rates
---