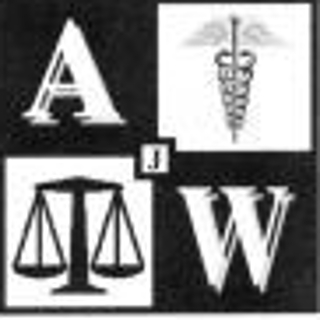 Alan J. Waldman, M.D.
Forensic Psychiatrist Forensic Neuropsychiatrist
2114 NW 40th Terrace Suite D1
Gainsville , FL 32605
Office: 352-377-3771
Fax: 352-377-3717
Introduction
My areas of expertise are the evaluation of sequelae from head injuries, criminal cases of all types including post conviction death sentence evaluations, both mitigating circumstances and aggravating circumstances and civil cases with psychiatric, neuropsychiatric illnesses and head injuries. I am also an expert in the detection of malingering and embellishment.

My first exposure to forensic psychiatry was in a 1st year elective course at the Case Western Reserve School of Medicine. I had the opportunity to work one-on-one with Phillip J. Resnick, M.D., former president of the American Academy of Psychiatry and the Law, and probably the nation's leading expert on malingered mental illness. I was able to repeat and enhance the experience in a full time senior elective rotation with Dr. Resnick.

I spent my first two years of my residency learning psychoanalytic theory. My last two years were focused on the medical and neurological aspects of behavioral, psychiatric and neuropsychiatric disorders. I was able to learn as much as I could about the signs and symptoms of serious psychiatric and neurological disorders. I did research and published on the neuroanatomy and neuropathology of schizophrenia. I also gave a presentation to the national APA on preliminary research on the origin of psychosis in Alzheimer's.

The learning and honing of these skills progressed through my stint as full time faculty at the University of Florida, my subsequent private practice, the neuropsychiatric consultant to a head injury rehabilitation and residential facility and the medical directorship of a 217 bed State of Florida forensic psychiatric institution. While at the institution, I did consultations on the head injured patients and those suspected of malingering.

Now in my sixteenth year of practice as a board certified forensic psychiatrist, I feel confident that all of my training and experience has led to a point I am able to reach opinions in medical/legal cases that are well thought out from all points of views. This keeps me on track for the goal of being viewed as a non-biased evaluator by the legal community, and one who has the ability to talk to a judge and jury in ways that present the essence of a case, minus the jargon.

My specialty area of head injury evaluation is based on the works of Heilman, Valenstein, Stewart, Hales and Yudovsky. The so called mild head injury accounts for 85% of traumatic brain injuries. Insurance carriers, courts and juries need to be shown that there is no such thing as a "mild" head injury. It is like having a "mild heart attack." I also can tell you if there is evidence or not of a permanent brain injury. My complete head injury work up is at a fraction of the cost of a neuropsychology evaluation and in many cases will tell you more.I normally do a very detailed physical and neurologic exam. Cases such as these tend to have a bevy of records from practitioners of multiple disciplines. I think of my work as the axle of the wheel. Taking all the records(the spokes)and turning them into a coherent package.

I have evaluated over 400 respondents or potential respondents, for the state and defense in Florida's post incarceration sex offender program. I have testified in approximately fifty hearings and trials (again for both sides) and have been qualified as an expert in the prediction of sex offender recidivism risk. This type of experience can be used in a variety of criminal settings as well.

My work in the area of detection of malingering is only possible because of the wealth of pathology I have seen and treated. Only through the knowledge of the subtle qualities of these illnesses can deviation from their real existence be discovered. Malingering, however, goes hand in hand with other forms of dissimulation such as the feigning that symptoms are not present when they are. I have been interested and successful in cases where the person is not taken to jail after a crime or an act of violence, but rather to the community's mental health center because of claimed "voices" or "mood swings". This type of malingering can start even when the sociopathic behaviors have their onset in early adolescence. One eventually sees patterns emerge in these cases by examining life between crimes and especially examining the rational of the criminal acts committed. The testimony in these cases is challenging and is frequently in the face of admitting or treating physicians who believe their patients "at face value" and the usual local "hired gun." I will also utilize malingering instruments when indicated. Finally, I have been appointed by multiple governors of Florida to serve on panels for those claiming incompetence to be executed.

Imaging in the 21st century has become very popular in the legal arena. The limits and uses of P.E.T. and S.P.E.C.T. scanning has become an area of concern and utility, where the trier of fact and council needs guidance as to legitimate uses versus sham uses. I can provide help in this area as well.

My areas of expertise are assets for civil plaintiff and defense cases as well as the gambit of criminal cases for the state and defense. Each of these types of cases needs someone to delineate the strengths and weaknesses that may go before a jury or judge.

I have had the privilege to be qualified as an expert in circuit, county, and federal courts through out Florida. I also was retained by the Office of the Attorney General of Texas in Austin. This case involved questions of malingering by a death row inmate whose case was remanded back to the Federal District Court in Austin by the U.S. Supreme Court.I have also worked with death row post conviction attorneys to investigate possible mitigation. Other states that I have had cases include; California,Illinois, New Jersey, Ohio, Maryland, New Hampshire and another case in Texas.

I hope on your next case that involves psychiatric or neuropsychiatric illness or injury,or if you have a case where you suspect the possibility of embellishment or malingering, you will consider my broad range of training and skills. Unlike many, in all areas of forensic practice, I work for both sides in all areas of medical-legal work. I hope you will allow me the privilege of assisting you and your client(s).
---
Areas of Expertise
Alcohol Abuse
Brain Injury
Competency
Criminology
Drug Abuse
Fitness for Duty Evaluation
Forensic Psychiatry
Forensic Psychology
Independent Medical Examinations
Malingering
Neurodevelopmental Disorder/Disability
Neurophysiology
Neuropsychiatry
Neuropsychology
Neuropsychopharmacology
Pain Management
Post Traumatic Stress Disorder
Psychiatry
Psychology
Sanity/Competency to Stand Trial
Sexual Abuse
Sexual Addiction
Sexual Harassment/Discrimination
Spousal Abuse
Stalking
Suicide
Testamentary Capacity
Undue Influence
---
---
---
---