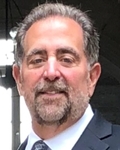 Dr. Alan M. Jaffe
Alan M. Jaffe, Psy.D & Associates
25 E. Washington St., Ste. 2001
Chicago , IL 60602
Introduction
Dr. Alan M. Jaffe is a Clinical Assistant Professor of Psychiatry and Behavioral Sciences at Northwestern University Feinberg School of Medicine specializing in:

-Expert Testimony
-Parental Alienation
-Child Custody Evaluation
-Parenting Plan Mediation
-Fitness to stand trial
-Independent Medical Examinations
-Sexual Offender Evaluations
-Litigation with insurance companies
-Employment disputes
-Record review
-Aiding the court in assessing addictive disorders including lab testing
-Voluntary and mandated individual and family psychotherapy
-Assessing Post Traumatic Stress Disorder

In today's legal system there is a growing need for expert services to provide evidence and clinical assessment services that will aid the courts in conflict resolution and decision making. Our history with matters of family law and other legal issues gives us insight, experience and understanding of the court system. This expertise makes us the ideal choice to represent your needs in court.
---
Areas of Expertise
Addiction Medicine
Alcohol Abuse
Child Abuse
Child Custody
Child Sexual Abuse
Drug Abuse
Fitness for Duty Evaluation
Forensic Psychology
Post Traumatic Stress Disorder
Psychology
Sexual Abuse
Sexual Harassment/Discrimination
Stalking
---
---
---
---