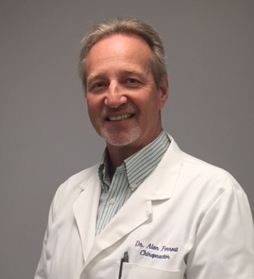 Alan Forrest, DC
Expedient MedicoLegal Services
16001 Ventura Blvd. STE 115


Encino, CA 91436
Office: 888-720-2552
Fax: 855-329-0525
Introduction
Dr. Alan Forrest, D.C., QME has been a board certified chiropractor in the state of California since 1981. After earning a bachelor's degree in biology from UCLA, he earned his Doctor of Chiropractic degree, Magna Cum Laude, from Los Angeles College of Chiropractic in 1980. He began private practice in the San Fernando Valley region of Los Angeles, and continues to treat patients on a full time basis to date. The foundation of his practice is a family practice. Personal injury and industrial injury cases are specialty areas as well.

Very early in private practice several of his mentors were deeply involved in the evaluation of permanent disability due to industrial causation. Dr. Forrest took great interest in this, and in 1982 earned his certification in Industrial Disability Evaluation. Performing many evaluations, for both applicants and defense, he developed an expertise in the subject. He was part of the first group of Qualified Medical Evaluators to earn California certification in 1992. His medical-legal expertise blossomed, and allowed Dr. Forrest to extrapolate his knowledge to other medical-legal areas. These include personal injury peer review and expert witness record review, including deposition and courtroom testimony.

His opinions have a great deal of credibility. Assistant Professor and Instructor positions for several years in clinical sciences at the two chiropractic colleges in Los Angeles set a professional academic quality to his opinions. The most significant aspect of Dr. Forrest's medical-legal acumen and credibility is the fact that he has continued to treat patients full time throughout his career. He is very knowledgeable regarding all current therapies, techniques and trends in "practice management". He has practiced at his current Tarzana location for the past 27 years. He is a beloved physician by three generations of patients.

Dr. Alan Forrest, D.C. continues to provide high quality care to his patients. That high quality of work ethic is seen in all areas of his work in the medical-legal arena.
---
Areas of Expertise
Chiropractic
Independent Medical Examinations
Medical Malpractice
Orthopedic Surgery
---
---
---