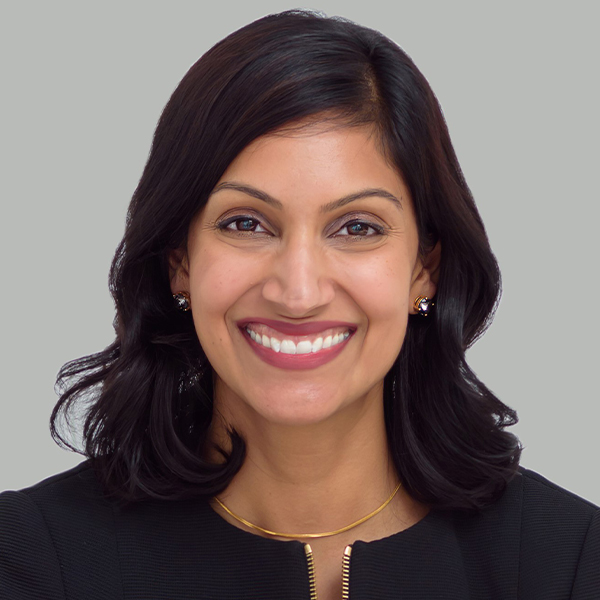 Dr. Aarti Singla, MD, MBA
ASingla MD, LLC
9378 South Mason Montgomery Rd #339


Mason, OH 45040
Mobile: 513-516-7501
Office: 513-516-7501
Introduction
Dr. Singla is a dual Board-Certified Johns Hopkins trained Physiatrist (ABPMR) specializing in interventional pain management, non-surgical orthopedic care, and chronic pain management. She is Board-Certified in Physical Medicine & Rehabilitation, Pain Medicine (AAPMR) and is a certified Independent Medical Examiner (ABIME). She is a Fellow of the American Academy of Physical Medicine & Rehabilitation and completed an ACGME accredited fellowship in Pain Medicine.
Additional Certification includes Regenerative Competency by the American Society of Interventional Pain Physicians.
She holds active medical licenses in Ohio and Kentucky.
10+ years in practice in multiple settings including: outpatient private practice and inpatient hospital practice.
Areas of expertise include: Spine injury, Back Pain, Sciatica, Nerve blocks, Radiculopathy, Spondylosis, Spinal Stenosis, Chronic Pain, Neuropathy, Non-surgical orthopedic care, Regenerative medicine, and Herniated discs.
---
Areas of Expertise
Hospital & Medical Ethics
Hospital Administration
Independent Medical Examinations
Medical Devices
Medical Malpractice
Medical Records
Neurophysiology
Pain Management
Physical Medicine & Rehabilitation
---
Expert Background
Q:

Please list your professional accreditations, degrees, licenses, and certificates granted:

A:

Active Medical Licenses in Ohio and Kentucky
Board Certified in Physical Medicine & Rehabilitation (Fellow of the American Academy of Physical Medicine & Rehabilitation)
Board Certified in Pain Medicine (AAPMR)
ACGME- Accredited Fellowship training in Pain Medicine at the University of Kentucky
M.D- Northeastern Ohio Universities Medical University
M.B.A- Xavier University
Residency in Physical Medicine & Rehabilitation at John Hopkins
Certified Independent Medical Examiner (ABIME)
Competency Certification in Regenerative Medicine (American Society of Interventional Pain Physicians)

Q:

Please list your affiliations or memberships in any professional and/or industry organizations:

A:

Fellow of the American Academy of Physical Medicine and Rehabilitation
American Society of Interventional Pain Physicians
Johns Hopkins Alumni Association


Q:

Please list any teaching or speaking experience you have had, including subject matter:

A:

Speaking experience on Spinal Cord Stimulation, Regenerative Medicine, Innovative Options for Pain Management to physicians in society meetings, primary care physicians and the community.

Q:

Have any of your accreditations ever been investigated, suspended or removed? (if yes, explain)

A:

No

Q:

On how many occasions have you been retained as an expert?

A:

Greater than 15

Q:

For what area(s) of expertise have you been retained as an expert?

A:

Personal injury, Disc Herniations, Spondylosis, Chronic pain, Cervical and Lumbar Strains, Complex Regional Pain Syndrome

Q:

For how many years have you worked with the legal industry as an expert?

A:

5 years

Q:

What services do you offer? (E.g.: consulting, testing, reports, site inspections etc.)

A:

Consulting, reports, Medical records review, testimony

Q:

What is your hourly rate to consult with an attorney?

A:

(1st 1/2 hour call / consultation is free of charge)
$700/hour

Q:

What is your hourly rate to review documents?

A:

$700/hour
---
---
---
---
---